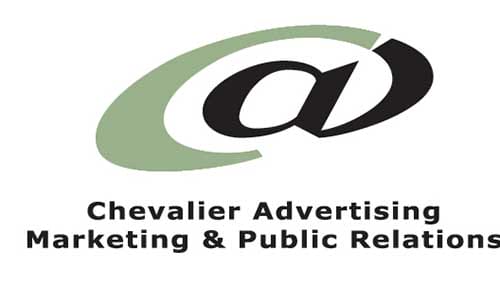 United States -(AmmoLand.com)- Tactical Walls, the leading innovator in home firearms concealment, has named Chevalier Advertising, Marketing and Public Relations as its agency of record.
Chevalier Advertising will work with Tactical Walls to continue its upward momentum by assisting with strategic media placements, ad creative, and other branding initiatives, as well as implementing a forward-thinking public relations campaign that includes event planning, product launch execution, and distribution of media materials and product samples.
Founded in 2012 by Tim Matter, Tactical Walls manufactures an extensive line-up of hidden firearms storage compartments that are designed to look and function like everyday household décor. The Tactical Walls product line protects firearms from theft or unauthorized users by hiding them in plain sight. Tactical Walls also offers a distinct advantage for home defense by allowing occupants to strategically conceal firearms at key locations in their home – where they will be quickly accessible to the right person in the event of an emergency.
When asked about the new partnership with Chevalier, Matter said, "We're looking forward to working with Chevalier and hope to capitalize on the decades of marketing experience they have to offer. We believe that Chevalier can help Tactical Walls achieve its goals of increasing brand recognition, establishing long-lasting relationships within the industry and enhancing communication with our current and potential customers."
Chevalier Advertising has extensive knowledge and a long history with hunting, shooting and law enforcement markets. The agency will work to help Tactical Walls continue to develop a solid product reputation in the marketplace and explore opportunities that increase the recognition of the Tactical Walls brand across all market segments.
Aaron Lisech, account executive at Chevalier Advertising, said, "At Chevalier, we seek out companies that manufacture products we believe in and are excited about. With Tactical Walls, it was a no-brainer. Not only does Tactical Walls manufacture products that are of the highest quality, their fresh designs meet a growing need among firearms owners for concealable storage options. Our team looks forward to playing a part in accelerating the growth of such a promising company."
About Chevalier Advertising, Marketing & Public Relations:
Located in Lake Oswego, Oregon, Chevalier is a full service advertising, marketing and public relations agency specializing in the marketing of law enforcement, hunting and outdoors recreation products.
For more information, visit: www.Chevalier-Adv.com.
About Tactical Walls:
Tactical Walls is a family owned and operated business, based in the Shenandoah Valley of Virginia. Our products are proudly manufactured in the United States. Every product is hand-crafted using U.S. sourced materials. We make products that are simple to install, easy to use, and offer discreet storage solutions for every room.
For more information, visit: www.TacticalWalls.com.