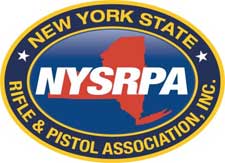 New York – -(Ammoland.com)- As New Yorker's we know the "Threats we face" are not just terrorists and thugs who would take our lives in the streets, subways, planes and buildings.
We know there are also politicians IN OFFICE who would take away our ability to defend ourselves. They are also very dangerous.  We must remain forever VIGILANT and ABLE to push back!
I am reaching out today because the fact is we are facing yet another round of gun confiscation attempts by the ever America hating hard left in our back yard. We already face another fight next year to roll back the SAFE ACT, now we have round two of the SAFE ACT being rolled out in front of our infringed eyes.
NY Democrat Senator Jeff Klein proposes seizure of weapons from those on secret watch lists. That's right State Senate Independent Democratic Conference Leader Jeff Klein has introduced legislation that would empower State Police to confiscate firearms owned by individuals on the FBI's terror watch list or the federal no-fly list….Not sure what list is next. Not sure if you or I are on any of these "lists".  Who knows how long they have been populating their….list.
Klein's proposal would amend the SAFE Act to ban any person on either list from obtaining a gun license in New York, the same as the provision the governor is calling for the federal government to adopt. ( https://blog.timesunion.com/capitol/archives/244390/idc-leader-jeff-klein-proposes-seizure-of-weapons-from-those-on-watch-lists/ )
Empowering State Police to seize firearms from "suspected terrorists" is a step beyond the controversial added background check layer. Wonder what steps they have in mind next? Time to nip this in the bud with two words. Due Process.
WE may need to sue to stop this in the courts. Your constitutional rights are protected by due process. New York State Rifle & Pistol Association stands with and defends any and all law abiding and lawful NY gun owners. We will fight to keep you from ever being subjected to this farce.
With your help, we will fight them in the chambers of power and at the ballot box.  If necessary we will take them to court and argue for:Due Process.
New York State Rifle & Pistol Association will continue to fight every day for your rights as we have for over a century. But just like then, we do our good work with the steady and strong support of our membership.
Thank you for renewing today and if you can, please consider hitting the donate button, donate a few extra bucks for the huge fights we face in 2016.
nysrpa.org/donate
Thank you!
Have a Very Merry Christmas!
Tom King
Cogito ergo ego sum armatus
About:
The New York State Rifle & Pistol Association is the state's largest and oldest firearms advocacy organization. Since 1871, our organization has been dedicated to the preservation of Second Amendment rights, firearm safety, education and training, and the shooting sports. Our membership consists of individuals and clubs throughout the state. We are a not-for-profit 501(c)4 organization and the official NRA-affiliated State Association in New York. Visit: www.nysrpa.org