A prestigious award is given to Charles Brown of MKS Supply, LLC.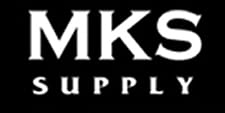 Las Vegas, NV -(AmmoLand.com)- On January 21 at the 2016 SHOT Show Charles Brown received the Vincent W. Shiel Sportsmen's Heritage Award from the Sportsmen's Alliance.
The significance of this special award is it is NOT an annual award. It is given only when someone really does something over their lifetime that benefits and protects our hunting, trapping and fishing rights.
Charlie owns MKS Supply, LLC and has supported the Alliance and our hunting and fishing rights over the last 30 years. On his personal time and in his business Charlie has proven to be an aggressive spokesman and financial supporter for hunting and fishing rights for all of us. And yes, of course Charlie is an enthusiastic hunter (shotgun, rifle, pistol and archery), fisherman and outdoorsman.
At the award ceremony held in the Bonnier Publishing (Field & Stream) meeting room at this year's SHOT Show Charlie said–"I am humbled and honored to receive the Vincent W. Shiel Sportsmen's Award. The work the Sportsmen's Alliance does to protect the rights and increase both participation and access for hunters, fishermen and trappers is essential to the survival of our industry and our hunting and outdoor heritage."
Editorial Background:
MKS Supply, LLC is a firearm industry marketing firm run by Charlie and is headquartered in Dayton Ohio. Both Charlie and MKS Supply, LLC are well known and respected throughout the firearm industry. Currently MKS Supply is the exclusive marketer for Hi-Point Firearms and Inland Manufacturing's .30 cal. Carbine line and Ithaca Model 37 Vietnam era 12 gauge "trench gun."
Sportsmen's Alliance (established in 1978) is an industry supported NATIONAL organization that stays pretty much in the background (odds are many of you have not heard of it-but that may change). The Alliance brings aggressive pro-hunting and fishing legislative support and legal suits (when necessary) to the fore when hunting, fishing or trapping rights are in peril.
Sportsman's Alliance website is www.sportsmensalliance.org.
About MKS Supply, LLC:
MKS Supply insists on high quality, reliable firearms. We insist on guns that are easy to own and service. Most of all, we insist on value.
For more information, please visit www.MKSSupply.com.