By Kevin Reese
This review is part five(5) of a five(5) part series of new guns or interesting guns for 2016. Click the Next button at the bottom to read more. Walther PPS M2 Handgun Review.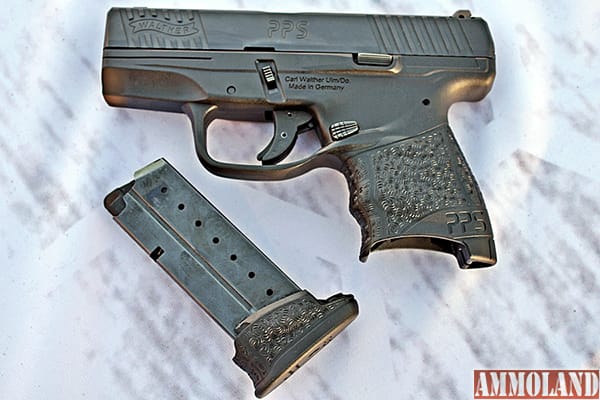 USA –  -(Ammoland.com)- Walther Arms, known the world over for ultra-reliable firearm craftsmanship and performance for over 100 years, including the famed P38 carried by German forces during WWII, Walther continues to produce world-class handguns right here in America.
At the 2016 SHOT Show, I was fortunate enough to spend a little time with the PPS M2 and Walther Shooting Team's own Michelle Waldran.
Not only did I get to watch Michelle double-tap the daylights out of some steel targets with the PPS M2, I had the opportunity to scratch that trigger-finger itch myself.
Walther PPS M2 Handgun in 9mm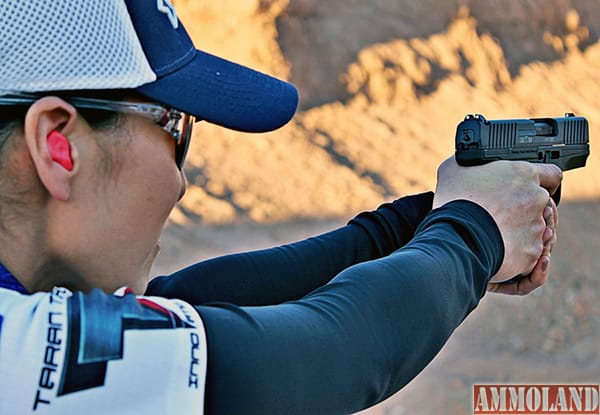 The striker-fired Walther PPS M2 sub-compact handgun boasts a comfortable 6.1-lb. trigger pull with both short travel and short reset. The PPS M2 we fired was a 9mm; however, in spring, 2016, Walther PPS M2 is scheduled to satisfy the appetites of .40 S&W fans. A limited edition 9mm also is available with phosphorous sights.
Three sizes of magazines are available from flat, to mid-size, to extended capacity, while the grip itself includes ergonomic finger grooves and a seriously comfortable, cross-directional, non-slip textured surface; extended magazines also feature this new texturing. The Walther PPS M2 features a slim single-stack design, with capacity ranging from 5 to 8 rounds, and short 3.18" barrel for easy, comfortable concealment, even in more restrictive clothing, while the dot-sights and other PPS M2 features are designed to prevent snagging.
The Walther PPS M2 Handgun also comes standard with critical safety components including a tactile, visible cocking indicator and a loaded chamber viewport for quick and easy inspections. Distinctively Walther slide serrations also deliver big on worry-free manipulations while the slide stop and magazine release are both designed for easy, snag-free, ergonomic operation, even with gloves. Although it comes in a sub-compact package, the Walther PPS M2 delivers BIG on Walther's reputation for the kind of quality warriors and citizens alike have weighed their survival upon for generations.
MSRP for the Walther PPS M2 Handgun in both 9mm and .40 S&W is $469. MSRP for the 9mm LE is $499.

About Kevin Reese:
Kevin is an award-winning outdoor writer, photographer, videographer, speaker, host of Global Outfitters TV Show's GO Tips and a Marine Corps veteran. He owns and administers www.mainbeammedia.com and Main Beam Blog at blog.mainbeammedia.com. The Main Beam Blog offers great articles, press releases, outdoor industry news and reviews.