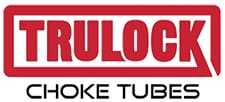 Whigham, GA -(AmmoLand.com)- Improving your shotgun shooting can come down to a few factors: shooting form, your eye-hand coordination, and firearm technology.
Trulock Choke Tubes can't do much about your coordination. But their choke tubes and the technology behind them can and will help your shotgun perform better. Part of the reason using the best choke tube possible in your shotgun is getting the best possible pattern out of your gun can take some work.
George Trulock, founder and president of Trulock Choke Tubes, has spent a lifetime thinking about shotgun variables and how better choke tubes can lead to better shooting performance.
"The only thing that is consistent about shotguns is that very few things are consistent," He said. "Identical guns with the same degree of choke and using the same shell may not pattern the same. The same load between various brands of shells can pattern differently. Patterns will change when changing from hard to soft shot. Patterns can change when anything in the shell changes such as different wads, powders or primers."
That range of variables can mean that a better choke tube – one designed not only for your gun, but the shotshell you are using and the hunting or shooting application at hand – can make the difference between a poor pattern and one that is dense, uniform and centered around the point of aim.
You need the right choke tube no matter what you are shooting. That's why Trulock designs and manufacture over 2,000 different choke tubes. They have chokes for just about any shotgun – from American Arms to Yildz. They make chokes for every kind of hunting and shooting application. They have chokes for skeet shooting to card shooting, upland bird, waterfowl, turkey, deer, hog, tactical and many more.
The range of variables in the field also means that Trulock knows hunters and shooting sport enthusiasts don't need quality control problems in their choke tubes. That's why they build their choke tubes at their factory in Georgia, and use U.S.-produced steel. The choke tubes are heat treated to a high strength level to reduce wear and choke creep. From start to finish the commitment to making a high-quality, American-made choke tube is Trulock's top priority.
The goal is to improve your shotgun's performance, and Trulock Choke Tubes doesn't compromise on that goal. In fact, they guarantee it.
Any customer who is not satisfied for any reason can return the tube for their money back or an exchange within 60 days of purchase. And any customer who likes the choke tube knows that the best customer service in the industry stands behind it: all Trulock choke tubes are guaranteed against failure for life.
For more on the full line of Trulock products, as well as some technical information on how shotguns and choke tubes work, check out their home page at https://trulockchokes.com.
About Trulock Chokes:
The staff at Trulock Chokes prides itself on providing excellent service and an excellent line of products. In the event you are not completely satisfied with your purchase you can return it for a refund or exchange within 60 days from the date of purchase – with other firms, the moment you open it, you own it.
For more information, please visit www.TrulockChokes.com.