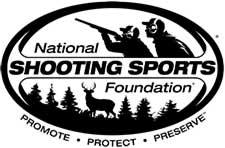 NEWTOWN, Conn – -(Ammoland.com)- Minnesota state legislators last week moved to rein in a Department of Natural Resources (DNR) proposal that would ban the use of lead shot in certain wildlife management areas.
On Wednesday, the House Mining and Outdoor Recreation Policy Committee on an 11 to 3 vote passed HF3209 that would prohibit the DNR from adopting rules to further restrict the use of lead shot in the state.
Bill sponsor committee chairman Rep. Tom Hackbarth (R-Cedar) said such a ban had failed previously in the Legislature and that DNR was trying to use the rulemaking process as a means to circumvent lawmakers.
National Shooting Sports Foundation supports HF3209 because the proposed DNR regulation is not based on sound science that demonstrates an adverse population impact. National Shooting Sports Foundation believes, in general, that wildlife policy decisions should be made by the professionals in the state agencies. However, if agencies move to adopt policies that are not based on sound wildlife management principles, it is appropriate for the legislature to step in. Read a Minneapolis Tribune story for more background.
The Government Operations Committee will hold a hearing on HF3209 on

March 23 at 10:15 a.m.

in the Legislature's Basement Hearing Room. Minnesota hunters are encouraged to attend and express support for HF3209.
About NSSF  The National Shooting Sports Foundation is the trade association for the firearms industry. Its mission is to promote, protect and preserve hunting and the shooting sports. Formed in 1961, NSSF has a membership of more than 6,000 manufacturers, distributors, firearms retailers, shooting ranges, sportsmen's organizations and publishers. For more information, log on to www.nssf.org.