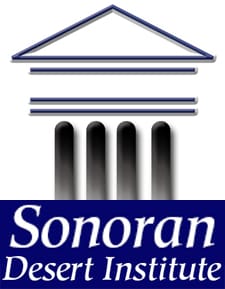 Scottsdale, AZ -(AmmoLand.com)- Sonoran Desert Institute (SDI), an industry leader in providing accredited and accelerated on-line learning, is proud to announce the addition of renowned firearm instructor Jennifer Blake to the school's Advisory Board.
Blake is the owner and operator of Ohio Firearms Training, and she is a certified instructor in the Shoot Like A Girl program which is dedicated to growing the number of women who participate in shooting sports by giving them the opportunity in a safe controlled environment. She holds firearms qualifications as NRA Training Counselor, NRA Basic Pistol, NRA Basic Rifle, Personal Protection Inside the Home, Personal Protection Outside the Home, NRA Refuse to Be a Victim regional counselor, and NRA Chief Range Safety Officer, as well as a conceal carry instructor in Ohio and Utah.
"As our nation faces challenges with crime, personal protection, and defending our Second Amendment rights, women have a key and pivotal voice, and SDI is extremely honored to welcome Jennifer to our SDI Advisory Board," says SDI Executive Director of Strategic Development Wes LeMay. "Jennifer's firearm experience and training will be a valuable asset to SDI in developing programs that welcome more women into the firearms industry and shooting sports."
Women are the fastest growing demographic among gun owners. According to NRA data, there has been a 77 percent increase between 2004 and 2011 in the number of women who own firearms. Plus, more than one-third of the women, who participated in a recent survey by the National Sports Shooting Foundation, identified themselves as new gun owners.
Sonoran Desert Institute is an accredited online school providing undergraduate degree and certificate programs in firearms technology. Sonoran Desert Institute offers a 60 semester-credit Associate of Science degree in Firearms Technology program and it is one of the most complete firearms educational programs of its kind. The program prepares students for personal development and/or employment in the custom gun trade, from entry-level employees to small business owners. Students learn about custom firearms, stocks, rifles, handguns, shotguns, metal refinishing, ballistics, metal work and engraving, and business principles necessary to become a gunsmith. For students looking to hone their gunsmithing skills, learn the techniques needed to operate a gunsmithing business, gain a valuable credential or expand their hobby into a career, SDI also offers a 32 semester-credit Advanced Gunsmithing Certificate.
Sonoran Desert Institute offers high quality, rigorous educational programs with the convenience and flexibility of online delivery. The school has been an innovator since its inception and is accredited by the Distance Education Accrediting Commission (DEAC). SDI educational programs are designed predominantly for adult learners, based on principles and practices of active self-learning. Certain SDI programs are also approved for use of the G.I. Bill Education Program, Federal Student Aid (FSA) and other VA benefits.
To learn more about on the highly acclaimed online learning programs at Sonoran Desert Institute, visit www.SDI.edu or call 800.336.8939.
About Sonoran Desert Institute (SDI):
Located in Scottsdale, Ariz., Sonoran Desert Institute is an accredited online school providing undergraduate degree and certificate programs in firearms technology. SDI is dedicated to offering affordable, premium, distance-delivered career education that provides a labor market advantage to its graduates.
For more information on Sonoran Desert Institute, call 800.336.8939 or visit www.SDI.edu.