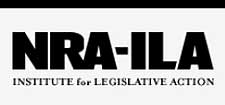 Washington, DC – -(Ammoland.com)- While Hillary Clinton says (0:40) that, if elected, she would start going after guns on Day One of her theoretical presidency, Americans appear to be doing their level best to make sure Clinton would have a whole lot of guns and gun owners to tackle.
The FBI reports that every month for the past year has broken a record for firearm-related background checks in that month.
That is, there were more checks in May 2015 than in any previous May, more in June 2015 than in any previous June, and so on from month to month, through April 2016.
During the 12-month period May 2015 through April 2016, the National Instant Criminal Background Check System (NICS) conducted 25.6 million checks, almost all of which were for firearm acquisitions, firearm purchase permits, and firearm carrying permits which, in some states, exempt their holders from being subjected to an additional check when acquiring a gun.
There's even an increase in the rate at which the checks are increasing. There were nearly 2.2 million more firearm-related checks conducted during all of 2015 than in 2014, but there have been nearly 2.5 million more checks during just the first four months of this year than during the same four months in 2015.
NICS checks are not an exact measure of the number of guns acquired, but the increase in NICS checks over a period of years makes clear that the number is increasing.
A more precise indicator of the increase in annual gun acquisitions comes from data published by the Bureau of Alcohol, Tobacco, Firearms and Explosives concerning the numbers of new guns manufactured in the U.S. (and not exported) and new and used guns imported. These data show that the number of additional guns being acquired annually has doubled during the last seven years in which Americans have rightfully been concerned about Barack Obama's effect on the future availability of firearms and ammunition.
Of course, the best of all outcomes will be if Hillary Clinton never has the chance to go after all of these guns and America's 100 million gun owners.
About:
Established in 1975, the Institute for Legislative Action (ILA) is the "lobbying" arm of the National Rifle Association of America. ILA is responsible for preserving the right of all law-abiding individuals in the legislative, political, and legal arenas, to purchase, possess and use firearms for legitimate purposes as guaranteed by the Second Amendment to the U.S. Constitution. Visit: www.nra.org