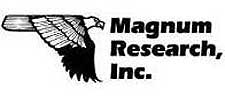 USA–-(Ammoland.com)- The Scholastic Action Shooting Program (SASP) is proud to announce that Magnum Research has joined the growing list of firearms and industry partners who recognize the need to introduce youth to the exciting world of shooting sports.
"We are very happy to have Magnum Research as one of the newest partners of the SASP," Tammy Mowry, SASP national director, said. "Magnum Research adds another opportunity for our athletes to find a firearm that fits them so they can excel in the shooting sports."
Frank Harris, VP sales & marketing, Kahr Firearms Group, said, "The future of our industry and that of shooting sports, truly relies on getting youth involved. For this reason, we are honored to sponsor the Scholastic Action Shooting Program this year. The SSSF is a solid organization with a mission that really encourages youth to appreciate competitive shooting, teamwork, and also their own individual accomplishments while also having fun in a family-friendly environment. The discipline that they learn here, will also carry over into other areas their personal growth throughout their lives."
About SSSF
The Scholastic Shooting Sports Foundation (SSSF) is responsible for all aspects of the Scholastic Clay Target Program (SCTP) and Scholastic Action Shooting Program (SASP) across the United States. SCTP and SASP are youth development programs in which adult coaches and other volunteers use shooting sports to teach and to demonstrate sportsmanship, responsibility, honesty, ethics, integrity, teamwork, and other positive life skills. SCTP was developed as a program of the National Shooting Sports Foundation (NSSF) until the SSSF was created in 2007 to operate the SCTP. In 2012, SSSF created the SASP and became the managing foundation of both programs.