Call Your U.S. Senators Today – 202-224-3121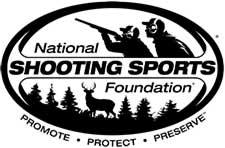 Newtown, CT -(AmmoLand.com)- We need your voice! Soon the United States Senate is expected to consider the Commerce, Justice, and Science Appropriations Bill.
A number of anti-gun U.S. Senators will be proposing amendments that will have an adverse impact on your rights as a law-abiding American. We are all united in wanting to stop terrorism. We must, however, oppose efforts that will do nothing to stop terrorist acts, but that will advance old and previously defeated gun-control measures under a new label.
Call your Senators today at 202-224-3121 and urge them to oppose anti-gun amendments sponsored by Senators Feinstein, Schumer, Murphy and Booker.
About NSSF:
The National Shooting Sports Foundation is the trade association for the firearms industry. Its mission is to promote, protect and preserve hunting and the shooting sports. Formed in 1961, NSSF has a membership of more than 13,000 manufacturers, distributors, firearms retailers, shooting ranges, sportsmen's organizations and publishers.
For more information, visit www.nssf.org.