By David Codrea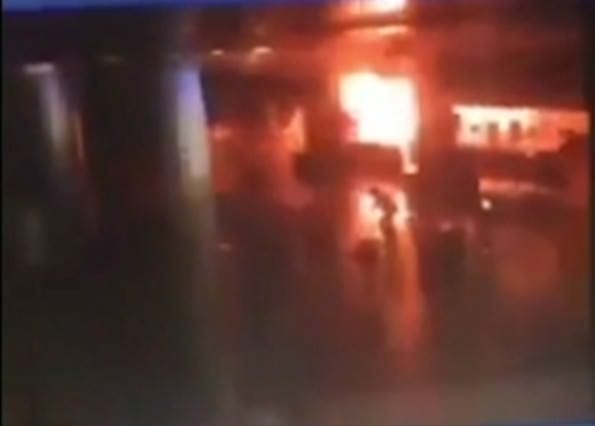 USA –  -(Ammoland.com)-  At least 28 people have been reported killed at this writing, with 60 more injured following a "double suicide bombing" at Istanbul's Atatürk International Airport, CNN (and every other major news organization) is reporting.
And the killers used "illegal guns" before the explosions.
"According to the information I was given, a terrorist at the international terminal entrance first opened fire with a Kalashnikov and then blew himself up," Turkish Justice Minister Bekir Bozdag told his state news agency.
How the terrorist got his hands on such a weapon demonstrates the utter uselessness of "gun control" at stopping those who are evil and determined.  Because Turkey's gun laws read like Hillary's wish list.
Per GunPolicy.org, a globalist citizen disarmament project of the Sydney School of Public Health that partners with the World Health Organization and the United Nations, Turkey's gun regulations are categorized as "restrictive."
"In Turkey, the right to private gun ownership is not guaranteed by law," the summary informs. "In Turkey, civilians are not allowed to possess automatic firearms and semi-automatic firearms."
Turkey requires background checks, licensing and registration for other firearms, which also require a "genuine reason" [aka:  justifiable need] to possess.
Who thinks the dead terrorist gave a moment's notice to any of those "impediments" to the "law-abiding"? And as GunPolicy.org admits, it is estimated that only about a third of "civilian" guns in Turkey have been registered, leaving six million guns unaccounted for (and giving our domestic "I will not comply" advocates plenty of corroboration that it can be done, and is).
As this is a fast developing story, expect plenty of new information to come out, quite probably including updated casualty figures (the death toll was 10 when work on this draft began).
A fair question: Will there be a rush to judgment reaction against the right to keep and bear arms like we just saw following Orlando from the Obama administration, Hillary Clinton, the Democrats, and the media?
Will we see catered sit-ins by privileged politicians protected on the taxpayers' kuruş? Will we see Turkish politicians mugging for cameras by demanding to make Kalashnikovs even more illegal? Will we see Turkish newspapers (at least the ones not yet confiscated by the state) featuring full front page headlines screaming BSSAH supporters have blood on their hands?
Put in that perspective, it certainly makes the ever-predictable hysterical blood dance reaction of U.S. gun-grabbers look as ineffectual, hateful, petty and buffoonish as those who engage in such tantrum tactics actually are.
About David Codrea:
David Codrea is the winner of multiple journalist awards for investigating / defending the RKBA and a long-time gun rights advocate who defiantly challenges the folly of citizen disarmament.
In addition to being a field editor/columnist at GUNS Magazine and associate editor for Oath Keepers, he blogs at "The War on Guns: Notes from the Resistance," and posts on Twitter: @dcodrea and Facebook.