by Doug Gilmer
The remarkable .22 Long Rifle round.

USA -(AmmoLand.com)- Like many of you, my love for shooting began with a 22LR. My very first 22 long rifle was an Ithaca Model 49. The rifle was a gift from my dad on my fifth birthday.
A few months later at Christmas, my grandfather upgraded me to a WWII vintage Mossberg 51M. This was, and still is, a remarkably accurate rifle.
22 Long Rifle
The .22 Long Rifle round gets pushed aside by many shooters as they get older in favor of bigger centerfire rifle and pistol cartridges. It's typically not a first choice as a defensive cartridge nor is it a big game cartridge, although it has performed well in these roles. Other cartridges do these much more effectively and as our time pursuing these activities expands, so often goes our time and money.
We shouldn't forget the little .22LR, however. It's too much fun and has far too much going for it to stay in the back of the safe.
The 22 is the perfect understudy gun. Whether you prefer a 1911, a Sig Sauer, a Smith and Wesson M&P, Beretta, or Glock there is a 22 rimfire pistol or conversion kit to match: same with revolvers. Thompson Center single shot pistols can host 22 barrels as well. A bolt action 22 can make an excellent off-season alternative for your favorite deer rifle. Many modern sporting rifles are now being chambered in 22 Long Rifle. You can shoot all day for a fraction of the cost and noise of its 223/5.56 bigger brother. Whether teaching someone to shoot for the first time, an off-season practice alternative, or just a less expensive trainer, the .22 Long Rifle fills the role nicely.
The .22 Long Rifle is inexpensive to shoot allowing for more practice and more fun. Not too long ago, 22 rimfire ammo was scarce and expensive. I recall a gun show where boxes of 50, 22 long rifle ammo were selling for more than boxes of 454 Casull.
Today, 22 LR ammo is more readily available and the price has dropped. It may never again be as affordable as it was when I was a kid, I could buy a box for $1, but it's still more affordable to shoot than its centerfire alternatives.
Furthermore, the variety of 22 rimfire is impressive. There are 22 shorts, 22 longs (rarely seen today), and 22 long rifles. There are also BB Caps and the more modern CB caps which fire a small conical bullet powered by only the primer and a very tiny amount of powder. Shotshells, or snake shot loads, carrying a load of #12 shot are limited to up-close work ridding small vermin.
Hunting small game has lost its popularity today. So much focus on big game hunting in the media has detracted from it. The obsession over big antlers and the money spent promoting these hunts on TV has left the squirrel and rabbits to largely live without fear of being hunted. Regardless, hunting small game with a rimfire 22 provides not only a great deal of enjoyment but teaches lessons on shot placement, stalking, game care and woodsmanship. I remember my first small game hunt as fondly as I do my first deer hunt. Starting kids out on plentiful small game encourages participation and fun without the pressure and long days afield often associated with hunting big game.
If you live in a congested area and have limited land upon which to hunt or shoot, the report of a 22 isn't likely to annoy the neighbors unlike centerfire cartridges. Using subsonic .22 Long Rifle ammo, such as that from Remington, Norma and Aquila make for a more quiet shooting experience. CCI's Quiet 22's are perhaps the quietest shooting standard long rifle rounds available. They are also accurate. While I haven't done serious long range shooting with these loads, I have shot them out to 25 yards with hunting accuracy. At close range, they are deadly on taking small game. While a 22 caliber air rifle might shoot a pellet at a higher velocity, the heavier, longer, 40 grain lead bullet from the Quiet 22 at 710fps is more decisive.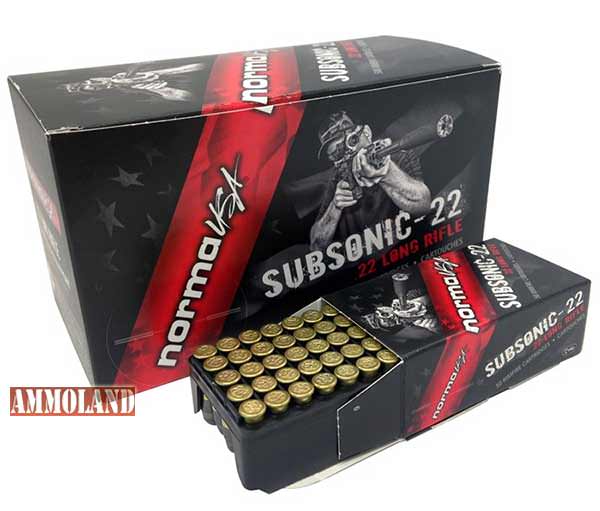 Recoil is practically nonexistent. Whether shooting rifles or handguns, 22 rimfire are easy on the user making it a perfect choice for introducing new people to the shooting sports. Coupled with the lower report when the rounds are fired, 22s are unlikely to induce a flinch.
In fact, for shooters who have a flinch, the 22 can be used to cure it.
Whether shooting paper targets, silhouettes, spinners, novelty targets, tins cans or plastic bottles (making sure to clean up your mess when you are done) or pursuing trophy squirrels, the lowly 22 can provide hours of fun and shooting enjoyment. It certainly does not deserve to be left in the safe.
The next time you go to the range, dust off your old .22 long rifle firearm and bring it along. Sharpen your skills, teach someone new to shoot, or just have fun.
Note: I did not forget the 22 WMR or 22 Magnum. This versatile rimfire cartridge deserves an article all its own. Stay tuned.
About Doug Gilmer:
Doug Gilmer is a law enforcement and military veteran with over 25 years of experience and assignments operating throughout the United States and around the world in a variety of investigative, protective, tactical and direct action roles. He is an avid outdoorsman who enjoys fly-fishing, hunting with a handgun, backcountry adventures, and volunteering with various outdoor themed wounded warrior events. He has been a frequent contributor to outdoor media for for several years with numerous articles and photos published in a number of media channels. He is a member of the Professional Outdoor Media Association as well as a former board member and executive officer.