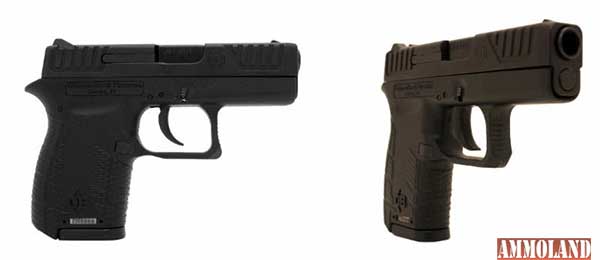 Florida –-(Ammoland.com)- Today, there's a plethora of small handguns chambered in .380 ACP. There are so many that it's easy to forget that Diamondback Firearms LLC of Cocoa, Florida, has been setting the pace for .380's since 2009, when it was first introduced as a revolutionary DB380 micro-compact semi-automatic pistol.
The polymer-framed DB380 was well ahead of its time, featuring the patented "Zero-Energy" striker firing system with a mechanical firing pin block, a steel magazine catch to secure real windage-adjustable sights.
The DB380 continues to set the standard for small, concealable handguns. The steel trigger with dual connection bars allows for a crisp, five-pound DAO trigger pull. The DB380 features a slide and barrel, designed to be strong for more durability with less felt recoil.
The absence of removable pins or tools makes field stripping easier than ever. The slide, barrel, and internal parts are coated to resist corrosion, making this pistol a lifetime investment.
Since the introduction of the original black-on-black DB380, Diamondback has added various color options-including two-tone Nickel, Flat Dark Earth, and even a pink version for the ladies.
Diamondback has also teamed up with Crimson Trace to manufacture the DB380CTC, the micro compact DB380 equipped with laser sight options.
All these options and features, in a truly lightweight pistol that weighs in at just 8.8 ounces unloaded, and at just the right price shooters can actually afford.
DB380 Specs:
Caliber: .380 ACP
Length: 5.26″
Height: 3.75″
Width: .750″"
Barrel Length: 2.80″
Distance Between Sights: 4″
Weight (unloaded): 8.8oz
Trigger Pull: ≈5.5#
Magazine Capacity: 6+1 Rds
To learn more, please visit www.diamondbackfirearms.com.