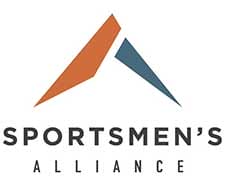 Columbus, OH -(AmmoLand.com)- A great time was had by all at this year's Central Ohio Charity Shoot presented by Shumaker, Loop & Kendrick, LLP, held Aug. 6 at the Cardinal Shooting Center in Marengo, Ohio.
A certain buzz and feeling of achievement radiated throughout the day after the early morning "Welcome Speech" by Sportsmen's Alliance President and CEO Evan Heusinkveld, who reminded the crowd that this was the 10th anniversary of this fundraising event and how important is has been, and will continue to be, to help push our mission forward.
Shumaker, Loop & Kendrick, LLP Team 2 took home the award for High Overall Team with a five-shooter combined score of 389 broken clays out of a possible 500. High Individual honors went to longtime supporter and committee member Sean McCarter of the Law Office of Sean A. McCarter posting a 91. High Ladies Award went to Elaine May of Shumaker, Loop & Kendrick, LLP Team 1 with a 78, while the High Youth Award was dusted by Bradley Nafziger posting a 65 for Shumaker, Loop & Kendrick, LLP Team 2.
Other attendees won great prizes, such as a Henry Big Boy .44 Riffle, a Taurus Judge handgun and a Browning BPS 20 gauge shotgun, to name just a few.
Team Anheuser-Busch, finishing in first place in the B Class, brought the fun with their generous lunch sponsorship, which always includes both Bud and Bud Light as refreshments.
"Great teamwork and support from both the shooting committee and the Sportsmen's Alliance staff proved to create a great and successful event," said Nate Whiteman, Director of Field Operations. "We will work together to grow both the number of shooters and funds raised in 2017."
About the Sportsmen's Alliance:
The Sportsmen's Alliance is a 501 (c) 4 organization that protects and defends America's wildlife conservation programs and the pursuits – hunting, fishing and trapping – that generate the money to pay for them. Sportsmen's Alliance Foundation is a 501 (c) 3 organization that supports the same mission through public education, legal defense and research.  Its mission is accomplished through several distinct programs coordinated to provide the most complete defense capability possible.
Stay connected to Sportsmen's Alliance: Online, Facebook, Twitter and Instagram.