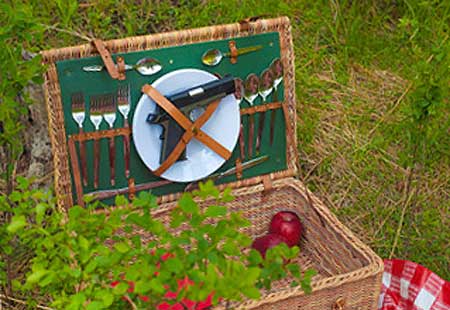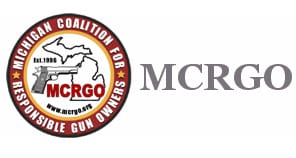 Lansing, MI -(AmmoLand.com)- Come join MCRGO for our northern Michigan regional picnic in downtown Escanaba!
The picnic is a great opportunity for all gun owners and Second Amendment supporters in northern Michigan to come together and enjoy good food, good conversation, and to discuss current Second Amendment rights issues. The picnic is happening the same weekend as the Upper Peninsula State Fair, providing families with a double reason to visit Escanaba.
We encourage the lawful carry of firearms in a manner that is comfortable to you however carrying a firearm is not required. Feel free to bring anyone along that you wish, this is open to the public and anyone can attend, membership not required.
We do ask that you do NOT bring any alcoholic beverages as alcohol and firearms don't mix. But if you would like to bring a dish to pass or a beverage to share feel free to bring it along. Hot dogs & beverages will be provided by MCRGO, but we can never have enough!
MCRGO Upper Peninsula Picnic Notice

Saturday, August 20 at 11:00 AM – 2:00 PM in EDT
Ludington Park, Escanaba, Michigan 49829
MCRGO is now accepting instructor applications for the MCRGO CPL Safety & Training Program. Instructor workshops will begin this summer. To qualify, applicants must be current instructors with another organization, must have a valid current Michigan CPL, & must become a member of MCRGO. Instructor certification is $200 with a $50 renewal every two years. Per student cost for the course is $15 initially ($10 later) and includes access to the attorney presented video covering the legal portion of the course, all course materials, and a one year membership for the student to MCRGO. Instructors are free to set their own course fees. MCRGO's program is modeled to Michigan law, will continually be updated as Michigan law changes, and is designed to be as instructor-friendly as possible.
To apply visit: MCRGO_Candidate_Application.pdf.
About MCRGO:
The Michigan Coalition for Responsible Gun Owners is a non-profit, non-partisan organization. Formed from just eight people in 1996, we now have thousands of members and numerous affiliated clubs across the state. We're growing larger and more effective every day. Our mission statement is: "Promoting safe use and ownership of firearms through education, litigation, and legislation."
For more information, visit: www.mcrgo.org.