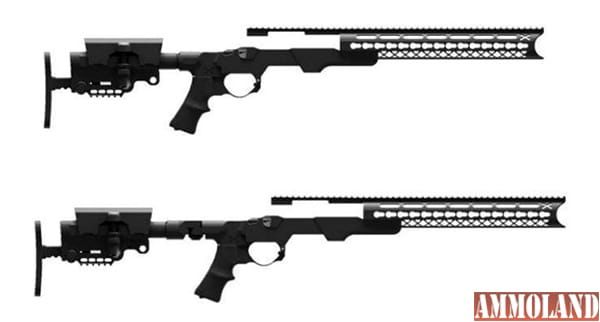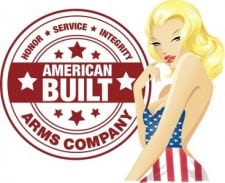 Glen Rock, PA –-(Ammoland.com)- American Built Arms Company (www.abarms.com) is pleased to announce its OEM partnership with industry innovator, Legendary Arms Works (www.legendaryarmsworks.com) to launch the Legendary Arms Works Sentinel Tactical Rifle.
American Built Arms Company, a Veteran-owned, Type 07/NFA FFL manufacturer of firearms parts and accessories will design, develop and manufacture a custom-version of their MOD*X Modular Rifle System for the new Legendary Arms Works Sentinel Tactical Rifle.
A*B Arms Founder and President Jason Combs says, "We are extremely excited about working with the talented team over at Legendary Arms Works. We've known these guys for a few years and after early discussions, it quickly became apparent that working together to design and manufacture a lightweight, modular bolt-action rifle system was the right business decision."
"LAW has always focused on producing top of the line bolt action rifles. Since we are both Pennsylvania-based companies, we were approached by American Built Arms Company to jointly develop a rifle using our high-end barreled actions and their quality, lightweight MOD*X chassis system. We liked what we saw in A*B Arms; their attention to detail and their focus on customer value. Our decision to work with them on this exciting project was the next logical step," said Mark Bansner, President at Legendary Arms Works.
About Legendary Arms Works:
Mark Bansner started Bansner's Ultimate Rifles, LLC in 1980 as Bansner's Gunsmithing. His educational background from the Pennsylvania Gunsmithing School and his love for hunting and shooting started a unique quest for building the ultimate custom bolt action rifle. His goal was to build a rifle with ultimate accuracy, sleek style and elegance. In December of 2013, Mark took his desire to build the best rifle to the next level and increase the availability of his rifles to the hunting community when he teamed up with Mr. David Dunn of Trop Manufacturing LLC creating the new Legendary Arms Works Company. For more information on Legendary Arms Works rifles, please visit www.legendaryarmsworks.com.
About American Built Arms Company:
Headquartered in Glen Rock, Pennsylvania, in an area with a long tradition of manufacturing excellence and craftsmanship, American Built Arms Company (A*B Arms) was founded on the principles of Honor, Service and Integrity. A*B Arms is a Veteran-owned, Type 07/NFA FFL, manufacturing company providing the defense industry, security, law enforcement, sporting goods and firearms owners with American-made, quality firearms products. For more information on American Built Arms Company, please visit www.abarms.com