ERNIE VIGIL BREAKS THE SILENCE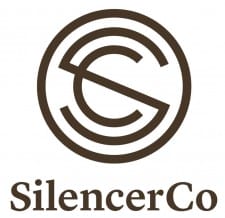 West Valley City, UT -(AmmoLand.com)- Pro Stunt Bike Rider Ernie "EDUB" Vigil is known for being a lot of things: daring, creative, precise, driven . . . but loud is not one of them.
Ernie broke the silence to become the newest member of SilencerCo's #FightTheNoise campaign.
As a kid growing up in Albuquerque terrorizing the neighborhood on his Honda Z50 Christmas Special, Ernie dreamed of being able to ride for a living. Fast-forward to 2016, and Ernie is now one of the most sought-after stunt riders in the country, performing for thousands and acting as a stunt double in Hollywood.
Watch our latest #FTN installment to see EDUB do what he does best.
About SilencerCo:
Born and bred in the land of the free, SilencerCo started life when two men in a garage machined, welded, and shaped their dreams into reality. They had one core belief: Guns don't have to be loud. Now in our eighth year of existence, SilencerCo makes more silencers than anyone else in the market. We set the bar high for quality and innovation because in the end, that's all that matters.
For more information, please visit www.SilencerCo.com.