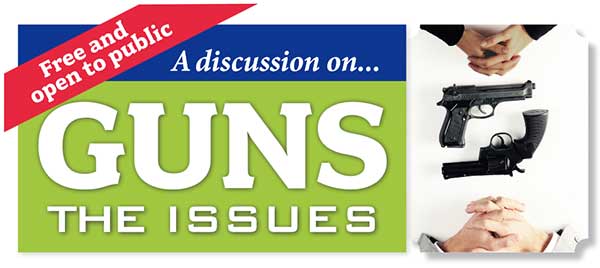 Minnesota – -(Ammoland.com)-On October 25th 2016, two leaders from the Minnesota Gun Owners Caucus & PAC will be debating two gun control proponents at an event sponsored by the League of Women Voters in Bloomington.
Chair Bryan Strawser & Team Leader Sarah Cade will be speaking on behalf of Minnesota's 2.5 million law abiding gun owners while Rev. Nancy Nord Bence, the Executive Director for Protect Minnesota, and Chief Paul Schnell from the Maplewood Police Department will be speaking in favor of new gun control legislation.
This is the first time that gun control groups in Minnesota have agreed to debate a gun rights group face to face in many years. You will not want to miss this opportunity.
Topics on the agenda include:
"Universal background checks"
An "assault weapons" ban
"Gun Violence Restraining Orders"
Terrorist Watch Lists
The prohibition on the CDC from conducting gun control studies
Event Details
WHEN: October 25th, 2016.
6:30pm: Light refreshments
7:00pm – 8:45pm: "Guns: The Issues" Forum
WHERE: Bloomington Civic Plaza, 1800 W. Shakopee Road, Bloomington, MN in the Schneider Theater
Click here to download a printable event flyer with the full agenda and additional information.
Interested in Attending?
Click here to RSVP on the League of Women Voter's Facebook page.
You can submit questions to be asked of the panel during the forum by clicking here.
If you can, please take a few minutes to submit the hardhitting questions you've always wanted to ask of gun control adovocates.
The event will be recorded and made available to our supporters following the event.
We hope to see you there!
Yours in Liberty,
Bryan Strawser
Chair
Sent by Minnesota Gun Owners Caucus, PO Box 131718, Saint Paul, MN 55113-0015, a Minnesota nonprofit & IRS 501(c)(4) organization.
You can also keep up with Minnesota Gun Owners Caucus on Twitter or Facebook.