By Tom Claycomb
Hunter and outdoor writer, Tom Claycomb gives us a short review of the Mossberg Patriot Synthetic Rifle after a recent brown bear hunt in Alaska.

USA –  -(Ammoland.com)- As I began typing this article, I was waiting on the DC-3 to take me into the backcountry of Alaska on a brown bear and moose hunt.
The rifle I would use was a Mossberg Patriot Synthetic Rifle chambered, in a .338 Win. Mag. Ron Spomer, my hunting partner, is using the same Mossberg Patriot Synthetic Rifle, but in .375 Ruger.
Mossberg Patriot Synthetic Rifle

After deciding on the rifle and caliber, the next step in our preparation for this hunt was to choose a scope.
I finally decided on a Leupold VX-3i 3.5-10x Rifle Scope. Leupold's VX-3i series scopes are super crisp. I tested a VX3i 4.5-14 last year on an Idaho antelope hunt and fell in love with it due to its clarity. With the ability to crank this one down to 3.5x, it's be perfect for close encounters of the bear kind.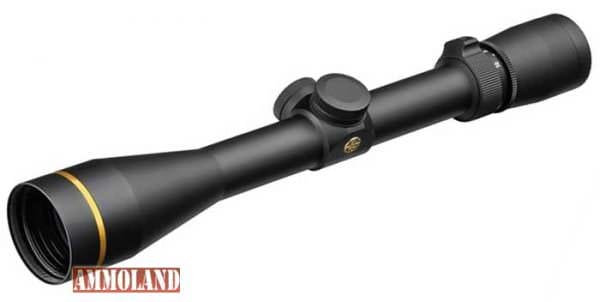 When we arrived, Ron and I mounted our scopes and then went out shooting. By the third outing, I got three 1 1/8-inch three shot groups at 100 yds, even got one ¼-inch group.
I now had confidence in my new rifle and was ready to hunt. For the bear, I settled on using Federal  250 gr. Nosler Partition ammo.
The Mossberg Patriot Synthetic Rifle is really a nice looking gun. The bolt has a knurled design that sets it off and adds a little flair. It has a synthetic stock, which is nice for hunting in a place as wet as Alaska.
Charles Allen with Alaska Expedition Co. emailed me two weeks before I left for AK and informed me that they had 55 mph winds that day and the forecast was for 25 inches of rain over the next six days.
That's some serious rain for someone that lives in Idaho. Our annual rainfall is only 15 inches!
Otis Gun Care Technology and Swab-its! had sent me some cleaning supplies, so the Mossberg Patriot should function well despite the expected torrential downpours. (One night we had winds over 80 mph).
If you've ever hunted or fished in Alaska, you know that she will test your gear to the max. On top of that, you sure don't want a gun to malfunction when hunting a brown bear.
As the owner of Alaska Expedition Co. and Master Guide Charles advised, "Brown bears are smart and have high trouble making potential."
In a nutshell, you don't want a dysfunctional gun when staring down a brown bear.
The first week, we fished and hunted duck. By the way, if you've ever dreamed of hauling in more Silvers than you can dream of, call up Charles. There were two Canadian fishermen there that caught somewhere between 56 and 62 each in one day, even while going back to the lodge early.
I hunted bear for nine days and a majority of those days it was raining, some days hard.
I put tape over the end of my barrel and kept hunting. On the ninth day, I saw the bear I wanted. He was a nice 8 ¾ foot boar. One shot in the shoulder was all it took. He ran into the thick alders and after an 80 yard track he was found DOA.
Mossberg Patriot Synthetic Rifle After Action Report
In addition to the knurled action and fluted barrel, which adds a little class to the rifle, I appreciated a few other functional features of this rifle.
Recessed Crown – Protected the rifle crown so it doesn't get buggered up as easily.
Drop box magazine – This made loading and unloading much faster, easier and safer. Plus, I like being able to buy and carry an extra clip instead of carrying a pocket full of loose rounds.
So if you're looking for a stable, economical rifle (MSRP range $380 – $400 ) , I don't see how you can go wrong with the Mossberg Patriot Synthetic Rifle.
If you're going to hunt in a very wet environment like SE Alaska, it is best to buy a Mossberg with their Marinecote finish. I am very glad we had it on our guns. ( Marinecote™ is a proprietary process developed by Mossberg that includes a nickel plating aspect. This proprietary coating or finish provides for enhanced corrosion and scratch resistance).
More info on the Mossberg Patriot Synthetic Rifle : http://www.mossberg.com/category/series/mossberg-patriot/mossberg-patriot-hunting/
About Tom Claycomb
Tom Claycomb has been an avid hunter/fisherman throughout his life as well as an outdoors writer with outdoor columns in the magazine Hunt Alaska, Bass Pro Shops, Bowhunter.net and freelances for numerous magazines.