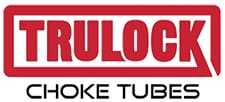 USA –-(Ammoland.com)- Bird hunters enjoy talking about shotguns and will vigorously debate loads and shot sizes that give the best results in the field. However, they need to spend more time discussing an equally critical component of their guns' effectiveness in hunting situations: the choke tube.
The vast majority of hunters simply screw in whatever choke that may have come with their favorite gun and don't think about choke tubes beyond considering whether to use improved cylinder, modified, or full choke.
The quality of a choke tube though, can make a big difference in pattern density and downrange energy delivered by the pellets in your pattern. Obviously modern shot shells have done a great deal to improve field performance of shotguns in hunting situations, but it's a safe bet that most hunters could get better results with a better built choke tube.
A good place to start looking for industry-leading choke tubes is Trulock Choke Tubes. They produce over 2,000 different kinds of choke tubes, designing and testing versions that fit almost any brand of shotgun. In many cases their chokes are also designed for specific loads and brands of shotshells.
Choke tubes are what Trulock does – and they take quality control and testing seriously. Most of their choke tubes are made of 17/4 stainless steel bar stock to resist rust and corrosion. They make each choke tube in their factory from U.S. produced steel in Whigham, Ga. The design of each choke tube aims for optimum performance, and they achieve consistent quality control from state-of-the-art Computer Numerical Control (CNC) manufacturing equipment.
The result is a better choke tube – one designed not only for your gun, but the shotshell you are using and the hunting or shooting application at hand.
Trulock Choke tubes will improve your shotgun's performance, and Trulock doesn't compromise. In fact, they guarantee it with the best warranty and customer service in the industry.
Any customer who is not satisfied for any reason can return the tube for their money back or an exchange within 60 days of purchase. Any customer who likes the choke tube will find that all Trulock choke tubes are guaranteed against failure for life. There is literally no risk in trying a Trulock choke tube.
Whether you are shooting steel at wood ducks, tungsten at geese, upland lead loads at grouse, quail or pheasants this fall, Trulock makes a choke tube that will improve your shooting.
For more on the full line of Trulock products as well as technical information on how shotguns and choke tubes work, please vitsit www.trulockchokes.com.