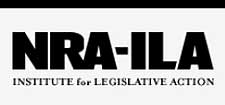 Fairfax, VA – -(Ammoland.com)- As his adopted hometown of Chicago achieved another grim milestone for murders occurring in 2016, President Obama was busy adding to a record of his own:
felony offenders granted early release from prison under executive clemency.
According to the Washington Post, Obama commuted the sentences of 98 inmates last Thursday, bringing his overall tally during his time in office to 872.
This, the Post reported, is more than the combined number of his 11 predecessors in the White House!
While the administration insists the underlying offenses were all non-violent, the crimes themselves had been treated very seriously by the criminal justice system. Forty-two of the latest group of prisoners had been serving life sentences, most for drug trafficking crimes.
And as with previous such commutations – see our reports here and here – the prisoners were not only contributing to the general misery and social malaise caused by the illegal drug trade, many of them illegally used firearms to perpetrate or facilitate their drug-related felonies. This included, according to information the White House provided to the Post, at least 14 of Thursday's group.
Several of those 14 individuals, moreover, were already either prohibited felons or illegal drug users at the time they possessed the firearm in connection with their drug offenses.
The amount of public resources – to say nothing of the risk to law enforcement officers – necessary to have brought the offenders to justice in the first place clearly must have been considerable. But with the stroke of Obama's imperious pen, the outcome of all those efforts and resources was reversed.
The White House insists that each case receives individual consideration, but as we've reported previously, the president has been accused of trying to retroactively amend drug and sentencing laws in effect long before his tenure through his program of mass executive clemency.
It may well be that some of the individuals benefitting from the president's actions have indeed shown exemplary rehabilitation and will prove to be well-behaved and productive residents of the communities to which they resettle upon their release. The innocent, law-abiding people of those communities can only hope so.
But for gun owners, it's incredible to hear the calls of the president and his would-be successor, Hillary Clinton, for the criminalization of harmless behavior by law-abiding people – such as selling a gun to a friend — at the same time the president heaps solicitude upon convicted, armed drug traffickers.
Lawyers assisting with the president's commutations praised the individuals granted early release on Thursday for their "diligent" work toward rehabilitation and their "amaz[ing]" efforts at self-improvement while incarcerated.
This contrasts sharply with the language Clinton – who Obama has endorsed for president – has used to describe ordinary gun owners in America who have committed no crimes at all.
At various times, she has accused them of "terroriz[ing]" their fellow citizens and compared them to Communists and state sponsors of terror. Undoubtedly, she would also heap many of them into the "deplorable" and "irredeemable" categories she recently used to describe a large swath of the supporters of her presidential opponent, Donald Trump.
We cannot, unfortunately, assume this difference in tone is simply politics, rather than the expression of deeply held beliefs. Obama, Clinton, and many of the elites in their party indeed view Americans holding certain traditional beliefs – like a strong attachment to the Second Amendment – as deeply detestable for those beliefs.
It's a sad day in America when a person's beliefs and attitudes are more likely to earn them condemnation from the government than their actual criminal behavior, but that is exactly the sort of "fundamental transformation" Obama promised and delivered upon as president.
Should Clinton succeed in her bid to follow him into the White House, we could only expect more of the same.
About:
Established in 1975, the Institute for Legislative Action (ILA) is the "lobbying" arm of the National Rifle Association of America. ILA is responsible for preserving the right of all law-abiding individuals in the legislative, political, and legal arenas, to purchase, possess and use firearms for legitimate purposes as guaranteed by the Second Amendment to the U.S. Constitution. Visit: www.nra.org