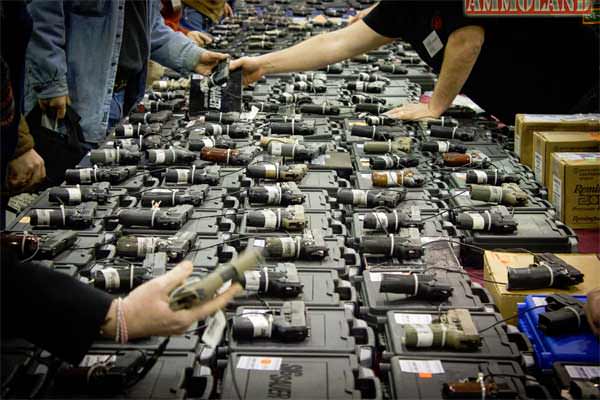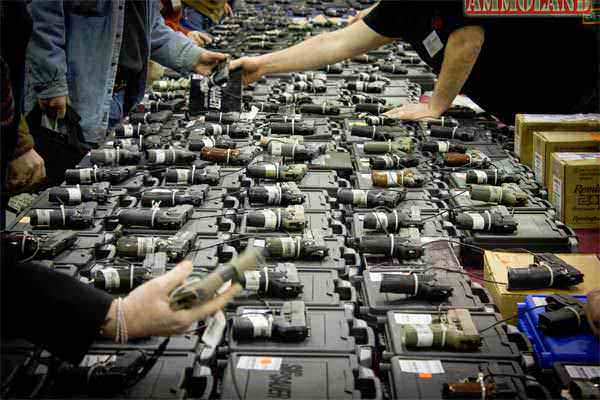 AUGUSTA, GA –-(Ammoland.com)- Small Arms Analytics & Forecasting principal and Augusta University economics professor Jurgen Brauer has developed a model to project firearms sales in the United States.
Nationwide sales for December 2016 are forecast to come in at 2.36 million units. With that, firearms sales for all of 2016 will exceed 17 million units, setting a new overall annual sales record.
Apart from the usual seasonal uptick in November and December, sales spikes in recent years can be correlated to events such as President Obama's town hall meetings on firearms in late 2015, various mass and police shootings, fear of restrictive firearms control legislation, and recent American Presidential election campaigns. The 2016 figure falls not far behind the December 2015 record sales of 2.42 million units and the previous peak during the 2012 election cycle.
Small Arms Analytics & Forecasting Projects Record Firearms Sales Year

"The focus on firearms in the last calendar year, particularly given the spike in small arms-related deaths in Chicago, IL, and the mass shooting episode in Orlando, FL, highlights the need to better gauge, measure, and forecast citizen reactions to such events," says Brauer.
ABOUT Small Arms Analytics & Forecasting:
Small Arms Analytics & Forecasting (SAAF) is an international, evidenced-based research consultancy. Politically unaffiliated, SAAF is an independent resource for members of the industry and its associations and customers at large; the media and financial analysts; law enforcement and other public service agencies; and researchers, advocates, and the general public. Among other services, SAAF produces forecasts of U.S. civilian firearms unit sales, nationwide and for most states. Small Arms Analytics(SM) and Small Arms Analytics & Forecasting(SM) both are legally protected Service Marks of Small Arms Analytics & Forecasting, LLC. (Contact [email protected] for forecast sales and other information.)