By Mark Walters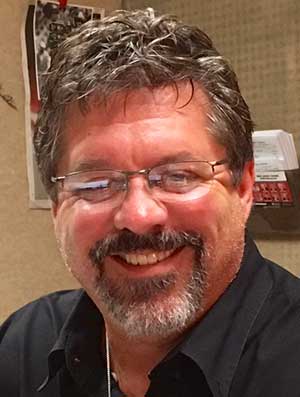 USA – -(Ammoland.com)- A unique opportunity exists for us in today's political climate, one that allows us to push our agenda for the first time in decades.
This climate also has proven a point that I've been making for years, that the so-called "mainstream" media has posed the greatest threat to our republic than any one individual, or ideology by and of themselves, alone.
The election awakened the "spidey" senses of millions to something I've talked about forever. That the "news" is nothing more than the opinion of one columnist that makes a headline or the subject of a television anchor's "story" written by men and women who themselves have an individual bias. The "news" is then spoken in the tone of the person delivering it as "news," many times exposing their own agenda with facial expressions and tone, inflection, etc..
Example, remember the 2010 and 2014 midterms?
A Republican BBQ grill smoked the Democrats resulting in the taking of the House in 2010 and adding to the majority in 2014 as well as taking control of the Senate and a majority of governorships that same year. If you had parachuted down here from the planet "Sucker" in the days and weeks after those elections and watched any "dominant" or "mainstream" media coverage, you would have never known the Republicans shellacked and humiliated their opponents.
It was like living in bizarro, upside down world, the world where the story wasn't how the Republicans won and why rather the story was interview after interview of loser Democrats explaining how it was possible they lost and what they were going to do to stop the Republicans.
It's the same phenomenon that let millions of Americans fall into the trap of believing that Barack Obama and his anti-gun, socialist, liberal, progressive agenda had somehow actually transformed America from what it truly is, a center-right, conservative nation, into some form of Socialist Utopia. A 24-hour news cycle blasting that false narrative up our…skirts…hour after hour, day after day, week after week, month after month and year after year, began to take its toll. Millions of dunderheads began to believe it. Hence the "shock and awe" of the Trump victory that the media told them, or made them think, was never possible.
Those same dunderheads must also believe that somehow America suddenly flipped a switch and magically, a nation of 325 million people instantly became more conservative, literally overnight. [or the Russians did it]
In reality, America never was what the media, the Democrats and Obama wanted you to believe it had become. Not only was the Trump victory possible, but it was also inevitable and came with many gifts for us to take advantage of if we are smart enough. I'm talking about taking back the narrative and the language stolen from us by the leftist media, who have now been embarrassingly exposed for what they truly are and always have been, mouthpieces of the gun grabbing left.
One of those gifts a Trump victory bestowed upon us is that virtually EVERY American knows it and sees the media for what it is!
So what do we do about it? How do we take advantage? How do we exploit this once in a generation opportunity to declare victory?
We can do it on two simple, steps:
First, we must declare victory! We shout from the rooftops that we have defeated our enemy. We won, and we make no bones about it.
Second, we silence our opponents. We stop providing them a forum from which to bloviate their bull$&%.
Look, no clear thinking American believes that gun control has been effective in Chicago. The numbers tell the truth.
So why then, does Tucker Carlson on his evening Fox News show, for example, give some gun grabbing loser a forum in front of millions of viewers to bloviate his bull$&% that Chicago needs more gun control and blame murders on guns coming from Indiana? I would have rather seen Carlson use his forum to declare decisive victory over the notion that somehow gun control is effective. To use Chicago as proof of his position, report the gun control crowd as liars and hypocrites, using the stats from Chicago as evidence then laugh at the notion that there are people who believe that more gun control would solve those problems. But I digress.
We won, and we must learn how to act like winners. The first step is to declare complete victory over our enemies, then shut them down. We don't do that by continuing to give additional publicity to the losers. They lost, treat them as losers and move on. There will be a time and a place to bring them to the airwaves on our terms, but now is not that time nor is it the place.
Let's stop focusing on their failed, tired, arguments and begin moving our winning agenda forward.
We won, let's start acting like it.
About Mark Walters
Mark Walters is the host of two nationally syndicated radio broadcasts, Armed American Radio and Armed American Radio's Daily Defense with Mark Walters. He is the Second Amendment Foundations 2015 Gun Rights Defender of the Year award recipient and co-author of two books, Lessons from Armed America with Kathy Jackson (Whitefeather Press) and Lessons from UnArmed America with Rob Pincus (Whitefeather Press)