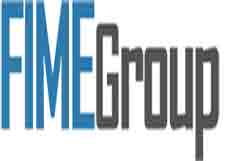 U.S.A. –-(Ammoland.com)- If you like the AR-10 or AK platforms you will absolutely LOVE our new RPK base rifle. FIME Group is releasing a new Molot RPK in a popular U.S. caliber. It is now available in a .308 Winchester and in very limited quantities. Debatably the best Molot out there. You should see almost half the bullet drop in .308 Win vs 7.62x39mm and over double the energy levels at 500 yards. With the longer 20.5" barrel it improves the accuracy and muzzle velocity by allowing for an increased burn rate.
With so many states legalizing semi-autos for hunting, this makes a great option as a hunting rifle. With the increased barrel length and bullet velocity, it allows you to reach out farther and to put more energy into your big game. It folds up reducing the overall length for ease through the brush and transportation. Don't go another year hunting without our Molot rifles!
All FIME Group RPK style firearms are being fitted with FIME Groups new triggers and handguards. They can be found here:
https://www.fimegroup.com/Fire-Control-Parts/
https://www.fimegroup.com/Handguards/
Molot rifles are tested under their testing standards, the testing standards are found below.
With the RPK style 1.5mm stamped receiver. The receiver is 50% thicker than your standard AK and utilizes reinforced trunnions. The thicker receiver helps from flexing, fatigue, and jamming under extended fire.
Heavy Barrel:
Cold hammer forged, chrome lined barrel. Cartridge chamber, gas cylinder, and bolt are also chrome lined. Due to the added thickness the groups take more rounds for them to open up from heat. You should see 1.25" to 1.5" groups at 100 yards depending on ammo and shooter skill set.

Our RPK base sights gives you rear sight windage (displayed in picture). You can adjust your windage without using a tool or messing with your front sight. An added advantage of the RPK is a thinner front post. You have less target obscurity with the front sight.
Stocks:
The tubular folding stock can fit the firearm into a smaller form factor for storage or transportation needs. Our folding stock locks into place securely without rattling. All locking mechanisms are made of metal with prevents wear over time from heavy usage. This folding stock has a rubber recoil pad, not commonly found on AK rifles.
Molot Testing Standards:
Dropping the rifle onto firm ground from 39" to 63" in various positions.
Firing in -58°F to 122°F without cleaning or oiling.
Submerging the rifle for 5 minutes, firing several shots, and repeating for 3 sets.
Firing with dense storage grease in the bore
Firing in severe dust conditions
ABOUT FIME GROUP, LLC
FIME Group, LLC is a manufacturer, importer, and exporter of the finest, high-quality firearms from around the world. Founded with the mission to manufacture the finest firearms and establish long-lasting business relationships with multiple manufacturers, FIME Group, LLC seeks to provide all of the customer favorites among rifles, handguns, and shotguns.
FIME Group, LLC.'s partnerships include:
Arex from Slovenia – the manufacturer of the Rex Zero 1 pistols, with a proven track record of over 20 years for manufacturing highly competitive products with premium quality and precision;
Molot from Russia – the manufacturer of the Vepr rifles and shotguns, one of the most rigid, toughest systems in the world;
Zastava Arms from Serbia – the manufacturer of the rifles based on the famous Mauser system.
FIME Group, LLC. is headquartered in Las Vegas, Nevada and may be found online at https://www.fimegroup.com