By Graham Baates
YouTube personality, Graham Baates, gives us a video review of Inland Manufacturing 1911 A1 Government Handgun in .45 ACP.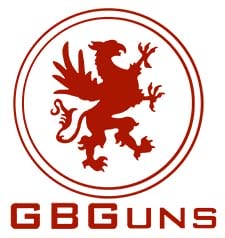 USA – -(Ammoland.com)-  During World War II a division of General Motors by the name of Inland was tasked with producing M1 Carbines for the war effort.
That company no longer exists, nor does the building that housed it.
The new Inland Manufacturing started up in 2013 just two miles from the original location and has worked to reproduce the same instruments of freedom the original Inland made, and then some.
Inland Manufacturing 1911 A1 Government Handgun
The "then some" in this case is a 1911 A1. While the original Inland may have never made one, the modern Inland makes two models.
Our example is an excellent reproduction of the original 1911 A1 with modernization's only where they are appreciated. While aesthetically a clone, the modern Inalnd's are made with modern machining affording modern safety and quality.
Additionally, the Inland is an 80's series; adding a drop safety.
Trigger-snobs beware, the original trigger is far from a match gun, so adding a drop safety isn't costing you anything but pride, while adding a little insurance in the event of an accident.
With tiny, non-adjustable steel sights and a trigger that hasn't been polished. This is a reproduction, to be owned and loved in the name of John Moses Browning. How does it shoot? See the video below and rest assured it is still the 1911 that even Glock fans quietly admit they love and envy.
Inland Manufacturing 1911 A1 Government Handgun's Dimensions are as they should be:
Caliber: 45 ACP
Magazine capacity: 7 rounds
Barrel length: 5″
Total length: 8.5″
Width of slide : .915″
Twist rate: 1 turn in 16″
Weight: 39 oz.
Finish: Parkerized
MSRP: $749.00
For a closer look at this modern classic see the tabletop portion of the video review here:
It's tough to be a hand-gunner and not appreciate the simple excellence of the 1911. It's even tougher to appreciate the 1911 without owning or at least spending some time with the 1911 as it was originally fielded such as this great example from Inland Manufacturing.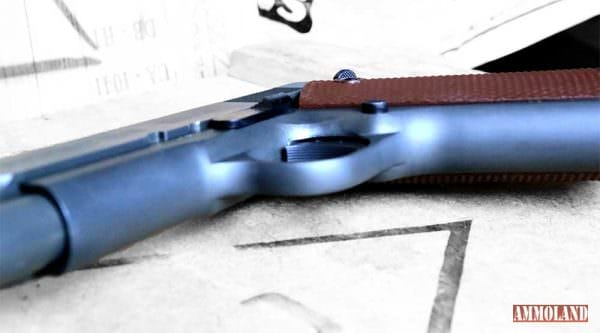 About Graham Baates
"Graham Baates" is a pen name used by a 15-year active Army veteran who spent most of his time in the tactical side of the Intelligence community including tours in Afghanistan and Iraq. Post-Army Graham spent some time in the 3-Gun circuit before becoming a full-time NRA Certified defensive handgun instructor and now works as an industry writer while curating a YouTube channel and blog on the side. Visit Graham on Youtube .