By Mike Searson
In this review Mike Searson gives us the Good, the Bad, and the Reality of Innovative Arms Interceptor Silencers.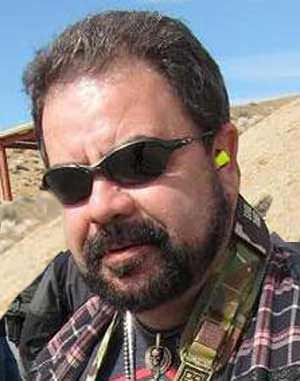 U.S.A. –-(Ammoland.com)- One of our favorite silencer manufacturers is Innovative Arms of Elgin, SC. We have been wanting to get our hands on one of their integral designs for a while as they go beyond the basic Ruger 10/22 or Mk 2/3/4 systems and have dedicated suppressed SIG MPXs and S&W M&P-15/22s to their credit.
We reached out to Silencer Shop to see what they had in stock and they offered us a pair of the company's newest rifle suppressors.
Innovative Arms Interceptor Silencers
These were the Interceptor 556 and the Interceptor 762. Both were equipped with the firm's Exoskeletons which serve a threefold purpose:
Add a better gripping surface for installation and removal.
Allow the Interceptor 762 to function with 300 Winchester Magnum.
Act as a Heat Sink.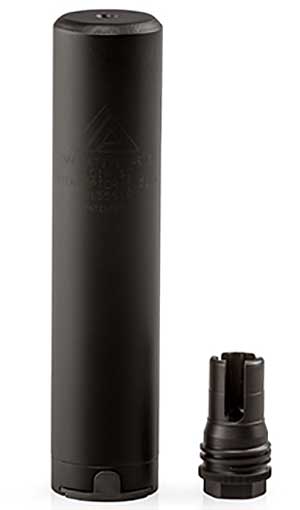 The last may seem like a foreign idea to those outside the world of PC design where heat sinks are used to cool down motherboards and the like from heat generated by internal processing. So for the uninitiated, a heat sink acts as a protective device that absorbs and dissipates the excess heat generated by a system.
In this case that system is the suppressor and the heat generated by the high pressures of rifle ammunition.
Aside from these optional exoskeletons, each Interceptor shifts with one QD flash hider that in some ways is more impressive than the suppressors for which they were intended.
The tapered flash suppressor creates a gas seal with the end cap and allows you to properly align the silencer consistently.
The coarse threads made for some of the fastest we have seen for attaching and detaching the cans and rely on depressing a button rather than undoing a more horizontal latch.
Innovative Arms Interceptor Silencers in 556

Some day we will do a piece on all the latches we have broken over the years, even in short term testing.
If you're a direct-thread fan, you can leave the flash suppressor inside the can if you prefer, as opposed to installing it directly.
As a side note, if the Hearing Protection Act does pass and we see more uniformity for QD devices across manufacturers as a form of standardization, we think this mount would be a winner. However, that seems to be one area of cooperation where manufacturers really draw a line in the sand.
In a way it's a bit of a shame as the price seems to keep some shooters devoted to the systems into which they are invested and prevents them from branching out.
Innovative Arms Interceptor Silencers
Both of the units were finished in Black Cerakote. They can also be had in OD (Olive Drab) Green, FDE (Flat Dark Earth) or Brushed Stainless. That last one would make for a very unique looking suppressor.
Unlike most rifle cans these are equipped with a mono-core baffle stack that is machined from billet bar stock and has no internal welds.
This surprised us, because mono-cores seem better suited to pistol and rim fire silencers that require more cleaning. Most rifle cans are sealed units built for high pressures that seldom require this type of maintenance.
As a result of the bar stock baffle stacks, the suppressors are rated for barrels as short as 10". Steel baffles make for a good middle-ground as a material so these should prove to be indestructible cans.
Innovative Arms Interceptor Silencer , The Good
We were impressed with the look and the QD components of both of these suppressors. Innovative Arms definitely has the "look" dialed in.
As noted, these were some of the fastest suppressors we ever had to attach and detach.
Period.
Their mounting system seems to be perfect in this regard.
Innovative Arms Interceptor Silencer , The Bad
We tried the 556 Interceptor on a 20″ A2 pattern rifle and noticed POI (Point of Impact) shift immediately. The group was consistent but about 4″ to the left of where we normally hit at 200 yards.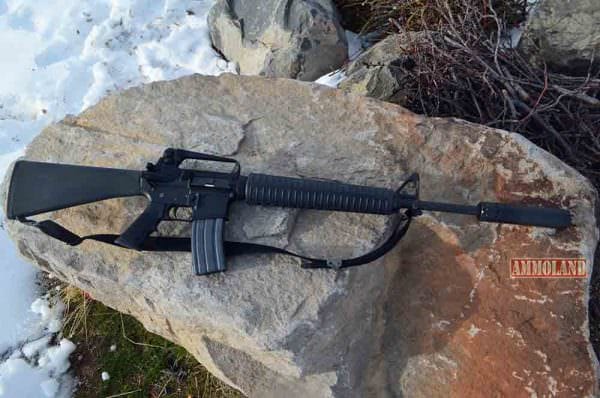 With the silencer removed and our A2 flash suppressor in place, we were back to where this rifle normally groups. We put the blame on the added weight affecting barrel harmonics.
The 762 Interceptor mounted on an 8″ 300 Blackout with subsonic ammunition came in at 130 to 132 decibels.
Considering this was a 308 (actually 300 Winchester Magnum-rated) can, we felt that was a bit on the louder side. While the exoskeleton might help to counter the effects of mirage, we found the overall weight of these units to be counterproductive for use on a precision rifle.
Innovative Arms Interceptor Silencer , The Reality
While both cans were certainly robust and would definitely last several lifetimes and had a truly innovative mounting system; we found them to be on the heavy side and a little louder than we prefer.
These are not what you would want to mount on a precision rifle or even a hunting rifle in our opinion. They would be better put to use on a fighting or defensive rifle or carbine or even better on something with select fire.
Our only regret was that we did not try them in that mode because we are sure that they would have excelled; particularly with something belt fed.
Innovative Arms Interceptor Silencer Specifications
Innovative Arms Interceptor 762 Silencer
MSRP: $899 ($950 with Exoskeleton)
Caliber: 7.62 (rated to 300 Winchester Magnum with Exoskeleton attached)
Weight: 22oz (24oz with Exoskeleton)
Length: 7.7"
O.D: 1.5″ (1.580″ with Exoskeleton)
Material: Stainless Steel
Finish: Black, OD Green, FDE, Brushed Stainless
TPI: 5/8 x 24
DB Reduction: 33-36
INTERCEPTOR 7.62 with EXOSKELETON MSRP: $950
Innovative Arms Interceptor 556 Silencer
MSRP: $789 ($839 with Exoskeleton)
Caliber: 5.56
Weight: 18oz (20 oz with Exoskeleton)
Length: 6.6"
O.D: 1.5″ (1.580″ with Exoskeleton)
Material: Stainless Steel
Finish: Black, OD Green, FDE or Brushed Stainless
TPI: 1/2 x 28
DB Reduction: 33-36
About Mike Searson
Mike Searson's career as a shooter began as a Marine Rifleman at age 17. He has worked in the firearms industry his entire adult life as a Gunsmith, Ballistician, Consultant, Salesman, Author and was first certified to teach firearms safety in 1989.
Mike has written over 2000 articles for a number of magazines, websites and newsletters including Blade, RECOIL, OFF-GRID, Tactical Officer, SWAT, Tactical World, Gun Digest, Examiner.com and the US Concealed Carry Association as well as AmmoLand Shooting Sports News.
Home page: www.mikesearson.com
FB: www.facebook.com/mike.searson
TWITTER: www.twitter.com/mikesearson