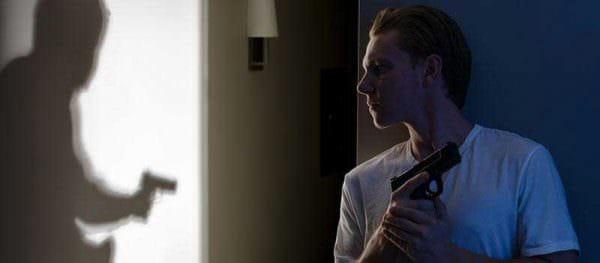 Minnesota –-(Ammoland.com)- We've been on defense in Minnesota for far too long.
In 2013, following the tragedy at Sandy Hook, anti-gun DFL leaders in Saint Paul tried nearly every gun control trick in the book to get something – anything – passed. They failed because you stood up, drove down to Saint Paul, and were present for nearly two solid weeks of hearings.
In 2014, remembering the lessons of 2013, gun owners across Minnesota stormed the polls and elected a pro-Second Amendment majority in the Minnesota House, elevating A+ rated pro-gun Speaker Kurt Daudt to the Speaker's Chair, and removing F-rated anti-gun leader Michael Paymar from his chairmanship of the House Public Safety Committee and replacing him with A+ rated Chairman Tony Cornish.
In 2015, working with our partners, we saw five pro-gun bills passed and signed into law during a time of divided government – including legalizing suppressors, restricting the governor's emergency powers to seize firearms, simplifying reciprocity and carrying at the MN State Capitol Complex, and clarifying that Minnesotans may purchase long runs in 49 other states.
In 2016, gun owners doubled down, working across the state to kick out anti-gun politicians, defend pro-gun politicians, and elect solid pro-gun candidates. Despite almost a million dollars in anti-gun election related spending, we put a pro-gun rights majority into the Minnesota Senate and built up a 20 seat pro-gun majority in the Minnesota House.
All of those victories happened because of supporters like you.
Wednesday's hearings for Constitutional Carry and the Defense of Dwelling and Person act are the culmination of years of work by the Minnesota Gun Owners Caucus & PAC, the National Rifle Association, our other partners, and supporters like you.
Now is the time to PUSH HARD and hold our elected officials accountable to the promises that they made.
We need your help to ensure that these bills move forward in the legislature this year.
Join us on Wednesday, March 8th: If you can be at the hearing, please join us! The hearing will be in the State Office Building (100 Rev. Dr. Martin Luther King Drive) in Room 10. The hearing begins at 10:15am. We recommend arriving early. You may carry in the State Capitol Complex if you have a Minnesota Permit to Carry – prior notification is not required. We recommend carrying concealed.
Call your State Representative: Let them know you support HF188 and HF238 and want to see them move forward in 2017.
E-Mail your State Representative: Follow-up with a brief e-mail to your State Representative reiterating your support for HF188 and HF238.
E-Mail the Committee: E-Mail the members of the House Public Safety and Security Policy and Finance Committee. You can find a roster of members at this link.
Please join the Minnesota Gun Owners Caucus if you haven't already: It's our members and their financial support that enable us to move legislation like this forward. Join us today!