by L.P. Brezny
AmmoLand News' long rang shooting expert, L.P. Brezny, reviews the Leupold VX-2 riflescope in 3-9x40mm configuration .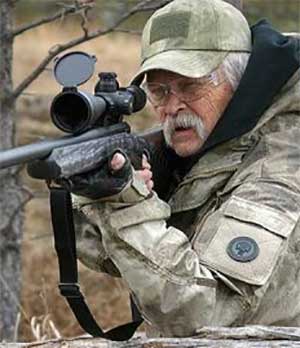 USA –-(Ammoland.com)- If you are searching for a scope sight that is based on American quality, brand history, and positive functioning under stress, you need not go any further then the Leupold VX-2 series rifle optics system.
When offering the VX-II, Leupold was turning its attention to the shooter / hunter that wanted some basic scope sight quality while keeping the whole project in an affordable system that will return good positive field results.
The Leupold VX-2 3-9x40mm optic for in testing in this review was matched to a Mossberg Scout Rifle in 308 Winchester.
This rifle is just about the right size for this standard model rifle scope, and as such when tested could have been easily transferred to an AR , or AK platform, and still worked out well in the field.
During zeroing the Leupold VX-2 Riflescope exhibited an ability to retains repeatable corrects from say 10 clicks of ¼ " each off zero, and back again to the original impact point. It may seem like a small thing, but rest assured some glass can't pass this function test at all. Windage clicks are crisp and easy to control when the dust covers on the turret have been removed. The range of rotation as measured in m.o.a increments totals 52 in both elevation and windage.
This is a good and effective sight adjustment range for a scope designed for average whitetail or other big game shooting inside 400 yards. ( My opinion )
Light gathering brightness is positive and no rainbow, or dull surface is present at the edges of the 40mm objective lens. The scopes Duplex reticle is clear, sharp, and quite workable even when tested by way of Black Hills Sierra MKT 168 grain bullets to 300 yards on steel. Distance targets shot against remain clear and crisp, and basic target acquisition was fast and accurate. This was based on the light weight rifle and scope combination. This optic would be a solid performer in timber country under low magnification, or even in high sage brush situations on the open prairie.
While time did not permit I would have liked to have gotten then optic out on called coyote, being the rifles balance and sighting system were a matched system without question, and performed very well.
When operating power adjustments from 3X-9X I did not note any impact changes from a correct 100 yard zero, or when range was extended to 300 and even 400 yards. This second focal plane system was returning a correct image placement as applied to the cross hair which was etched directly on the reticle glass, versus being a mounted system in the turret itself.
Shooting steel targets and doing some local grass rat hunting indicated that the flexible range of options associated with the VX-II Leupold were obvious. Early morning during one day with an even light fog didn't effect the ability of the optic to pick up some very small targets at extended shooting range limits. I have used many basic scopes ,and even some higher priced options that had trouble maintaining a clear target image much past 300 yards. That was not the case regarding the Leupold VX-2 Riflescope.
General weather conditions during testing ranged from + 25 F, to the mid 60's F. With three days of wet snow conditions followed by a gradual drying on the test range, the scope had ample opportunity to fog, or at least become coated with moisture. Neither of the two situation occurred.
If you are on the hunt for a scope that will get the job done at a fair working mans price tag, and you are not expecting the optic to drive home bullets into the next zip code, the Leupold VX II  could be just what you are looking for when pushing bullets down range accurately at those reasonable hunting distances.
Postscript:

Currently I own and operate seven Leupold optics systems. My oldest was mounted on a Winchester Model 70 Feather Weight in 1963, with Weaver rings and bass. It is a Gold Ring 3X9 and has never been re zeroed after almost 50 years of use. I rest my case in the name of Leupold.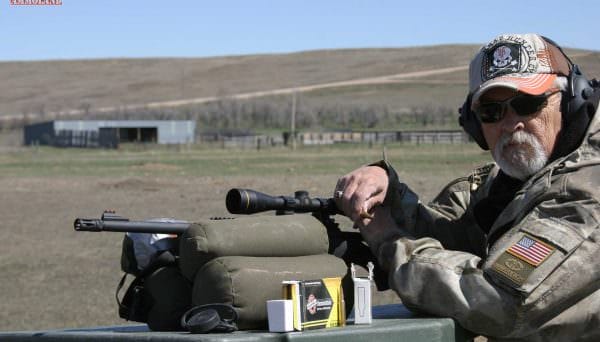 Leupold VX-2 Rifle Scope Features:
– Quantum Optical System
– Index Matched Lens System
– Diamond Coat
– 2nd Generation Argon/Krypton Waterproofing
– Lead Free
– Blackened Lens Edges
– Externally Threaded Fast-Focus Eyepiece
– 3:1 Zoom Ratio
– 1/4 MOA Target
– 6061-T6 Aircraft Quality Aluminum
– Durable Lens Cover
-Leopold Full Lifetime Guarantee
Leupold VX-2 3-9x40mm Riflescope Specifications:
– Magnification: 3-9x
– Objective: 40mm
– Tube Diameter: 1″
– Reticle: Duplex
– Reticle Construction: Glass Etched
– Linear Field of View: 34.6 – 14.6 ft 100 Yards
– Eye Relief: 4.2″ – 3.7″
– Elevation/Windage Adjustment Range: 52 MOA
– Length: 12.6″
– Weight: 11.2 oz
– Finish: Matte Black
– MSRP : About $350.00 Est pricing. (less $$ online)
About the Author L.P. Brezny:
With more than 50 years experience in the field and the testing lab, author L.P. Brezny is one of today's most recognized shotgun experts and authors. He is a contributor to dozens of firearms publications, such as Wildfowl, Shotgun Sports, and Varmint Hunters, and he is a regular columnist in the Gun Digest annual. Be sure and check out his newest book: Long Range Shooting, Second Edition