by Jim and Mary Clary
Rancher, Jim Clary, explains the inner details of the Ruger Hollow-Point Folding Knife by Columbia River Knife and Tool.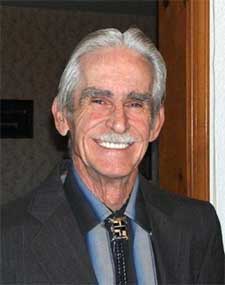 U.S.A. –-(Ammoland.com)- This is another in the line of Ruger knives for everyday carry, hunting and tactical use.
And, it didn't take a second look for Mary to recognize that this was a Ken Onion blade uniquely retro-styled.
The blade has the high-grind that Ken is famous for, making it ideal for just about any task you can think of, from filleting fish to skinning out an animal.
The Ruger Hollow-Point Folder incorporates the IKBSTM ball bearing pivot system, the "flipper" for blade deployment is smooth and fast. The IKBS was invented by Flavio Ikoma and his friend Rick Lala of Korth. The "I" stands for Ikoma and the "K" for Korth. Ken combined the IKBS ball bearing system with modern knife features such as a frame lock mechanism, two-position pocket clip, lanyard hole and blade flipper for quick one-handed deployment. This uniquely styled knife is ideal for hunting treks and great for every day carry in the pack or pocket.
The blade is made from 8Cr13MoV stainless steel, which is tough, corrosion resistant and holds a good edge, yet is easy to re-sharpen when needed. Properly heat-treated for use as a knife blade (HRC 58-59), 8Cr13MoV is approximately equivalent to Japanese AUS-8 stainless.
Ruger Hollow-Point Folding Knife Specifications :
Model Nr. R2302
Designer: Ken Onion
Style: Folding Knife w/ Frame Lock
Blade: Length: 3.17" (80.15 mm)
Blade Width: 0.875″ at widest point (22.23 mm)
Thickness: 0.125" (3.2 mm)
Blade Grind: High hollow grind
Closed: 4.25" (107.95 mm)
Open: 7.50" (190.5 mm)
Edge: Plain
Steel: 8Cr13MoV,
Hardness: 58-59 HRC
Finish: Satin
Weight: 4.40 oz. (125 gm)
Handle: Stainless Steel w/ High Impact Plastic Inserts
Country of Origin: China
MSRP 2017: $69.99 (less $ online)
As we have come to expect from the Ruger/CRKT line, the Ruger Hollow-Point Folding Knife is a quality blade that is priced right. We feel confident that it will find a home in the pocket of many outdoorsmen and should provide years of rugged service.
Other models that are available include:
About Jim and Mary Clary:
Jim and Mary Clary have co-authored over three hundred and fifty articles, (and counting) on shooting and hunting. You can read many of them on AmmoLand News.