By Mark Walters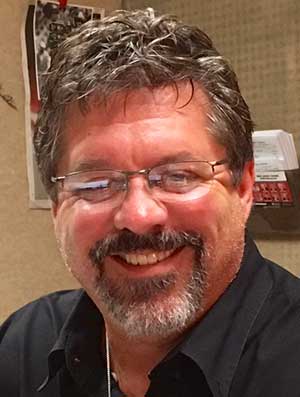 USA – -(Ammoland.com)- You've probably heard by now that a certain U.S. House Representative wants to extend CCW reciprocity to Washington, D.C. following the left-wing, hate-filled, attempted assassination of Republicans this week in Alexandria, VA by a socialist Democrat supporter of Sen. Bernie Sanders (I-VT). That representative would be Rep. Barry Loudermilk (R-GA)
That's a great thing, right? Well, yeah, with one exception, he wasn't talking about you! His comments, as published by the Washington Examiner and subsequently by the Washington Post, read as follows:
"There are several things to look at," Loudermilk said. "First of all, if this had happened in Georgia, he wouldn't have gotten too far. I had a staff member who was in his car, maybe 20 yards behind the shooter… who back in Georgia carries a nine millimeter in his car. I carry a weapon. He had a clear shot at him. But here, we're not allowed to carry any weapons here… Most of us are here in D.C., so how are you supposed to have it here?"

"I think we need to look at some kind of reciprocity for members here," Loudermilk said. "But also we need to look at security detail. If Scalise hadn't been on our team, it would have been really bad."

"We aren't any more special than anybody else, but we're targets," Loudermilk said. "This is exactly why there's a lot of fear of doing town halls at this point."
So there you have it. Rep. Barry Loudermilk, in one fell swoop, proved what most Americans have known for quite some time, (hence a Trump Victory), that there is a sense of entitlement and elitism in Washington, D.C.
He is proof that when it comes to the "Beltway Elite," what applies to me doesn't always apply to thee. Barry Loudermilk apparently views himself and his colleagues as "targets" while the rest of us aren't? That's a pretty bold statement considering the fact that thousands of Americans use firearms to defend themselves every week from criminals who have "targeted" them. Yeah, in fact, more decent, law-abiding, Americans than there are House and Senate members combined, are "targets" and victims of crime every, single day. Statements like this from elected officials are the reason most American's despise politicians and frankly, contribute to the toxic discourse in America today.
My good friend and weekly on-air political analyst, the great Dr. AWR Hawkins from Breitbart News wrote about it, we discussed it on Armed American Radio's Daily Defense yesterday (recording below) , and I asked my other guests to comment on Loudermilk's statements.
The sentiment was the same. All were in agreement that Loudermilk is clearly out of touch, but there is more to Loudermilk's elitism that stretches beyond mere disappointment in a Republican who should know better. Rep. Loudermilk is also my neighbor and my Congressional representative. His office is not far from the safest radio studio in America. I voted for him. I am his constituent, and I'm not going to let this one go. I am outraged at the content of his statements, and he owes not only me as a constituent but you as a law-abiding and responsibly armed American, some answers.
As I type this column, I can assure you that I have already written him directly, have called his office, and am in the process of reaching out to his media folks to bring him to Armed American Radio as soon as possible. He is being given carte blanche, meaning I will shuffle my on-air schedule to accommodate him and will bump whoever is in the lineup to bring his response to you. Those assisting me in Washington, D.C. to get him to the program as soon as possible are making it clear that this is not intended to be a "puff piece."
We want answers from him. We deserve answers from him.
No law-abiding gun owner should continue to be denied their right to bear arms in Washington, D.C. while he and his colleagues are exempt from the same laws that keep us disarmed. For a sitting congressman who supports the right to bear arms, and Barry Loudermilk does support the right to bear arms, to seek special treatment is nothing short of shameful.
There's more.
Loudermilk is (drum roll, please) a co-sponsor of H.R. 38, the Concealed Carry Reciprocity Act of 2017. He might want to reconsider that support as it also reinstates not only his right to carry across state lines but your right to carry across state lines, and you're just a regular Joe…not an elected elitist or a target like him and his pals inside the beltway.
About Mark Walters
Mark Walters is the host of two nationally syndicated radio broadcasts, Armed American Radio and Armed American Radio's Daily Defense with Mark Walters. He is the Second Amendment Foundations 2015 Gun Rights Defender of the Year award recipient and co-author of two books, Lessons from Armed America with Kathy Jackson (Whitefeather Press) and Lessons from UnArmed America with Rob Pincus (Whitefeather Press)