By Dean Weingarten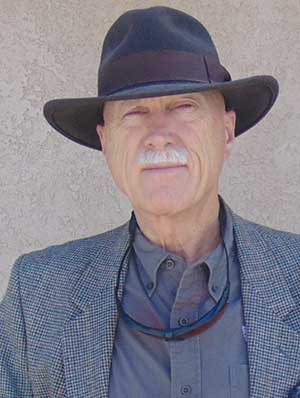 Arizona -(Ammoland.com)- As of 1 July, 2017, the fee for obtaining a Florida Concealed Carry Permit has been reduced by $5.  From cbemeraldcoast.com:
Florida residents will save $5 on application fees, down from $60 to $55, and renewal fees, down from $50 to $45, according to the Florida Department of Agriculture and Consumer Services. Active law enforcement officers, correctional officers and correctional probation officers can now obtain a new license for $55 and renew their licenses for $45.

This is the third time concealed weapon license fees have been lowered within the last five years, which has saved people a total of $20 when applying for or renewing a Florida concealed weapon license. Concealed weapon licenses are valid for seven years.
The new fees have not been listed on the pdf fee schedule at the Florida Department of Agriculture, yet.  The fees listed show a fingerprint fee of $42, license fee of $60, for a total of $102 for the initial license.
An applicant also must provide a passport type photograph for a few more dollars. Passport photographs as Walgreens and CVS cost $12.99.
With the $5 reduction in fees, a Florida permit can be had for $109.99, and the cost of sending in the application, fingerprint card, and photograph. Judges get there CCW for free, and Florida police and retired police get discounts, as shown in the chart. Florida expedites the processing of permits for active duty military and veterans.
When I had my fingerprints done in Arizona, they cost $3 per card. The deputy sheriff who did the fingerprinting was friendly and helpful.  The Florida permit is a popular second permit. As of June 30, 2017, there were 224,053 out of state permits, From a total of 1,784,393 total permit holders. Thirty states will honor the Florida permit issued to an out of state resident.
Research from the Crime Prevention Research Center indicates that the higher the costs to obtain a concealed carry permit, (or in a few states, license to carry)  the lower the percentage of people who obtain the permit or license. From crimeresearch.org:
Each $10 increase in fees reduces the percent of adults with permits by about a half a percentage point.
The fee reduction for a Concealed Carry Permit in Florida is $5. According to the research cited above, that should result in a .25 percent increase in the percentage of adults with Concealed Carry Permits in Florida.  The population estimate for adults in Florida in 18.8 million.   About 73 percent are 18 or older.  That is 13.7 million adults. In Florida the increase expected from the drop in price would be about 34,000 adults.
All across the nation, the number of carry permits is increasing. In some states, such as Indiana and South Dakota, the number is near 15 percent of adults. Because of the requirements to obtain a permit, virtually all permit holders are eligible to vote. I would expect the vast majority of them to actually vote. That means that permit holders make up to 30 percent of people actually voting.
Permit holders are becoming a significant voting block. In many swing states, such as Michigan, Wisconsin, Ohio, Pennsylvania, Florida, and Arizona, the Concealed Carry permit holder may be the swing vote that decides elections.
©2017 by Dean Weingarten: Permission to share is granted when this notice is included.
About Dean Weingarten:
Dean Weingarten has been a peace officer, a military officer, was on the University of Wisconsin Pistol Team for four years, and was first certified to teach firearms safety in 1973. He taught the Arizona concealed carry course for fifteen years until the goal of constitutional carry was attained. He has degrees in meteorology and mining engineering, and recently retired from the Department of Defense after a 30 year career in Army Research, Development, Testing, and Evaluation.