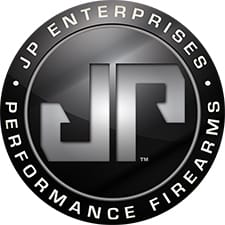 Hugo, MN –-(Ammoland.com)- Held at the newly renovated Patriot Park in Kubinka Moscow, the first IPSC Rifle World Shoot took place last month hosting 591 competitors from 40 countries. Emerging on top after six days of competition and 30 stages was Finland's Teemu Rintala and his trusty JP Enterprises CTR-02.
JP Enterprises is extremely proud to have such a truly world-class rifle shooter as part of their shooting team. Rintala has been shooting for JP since 2015 when he was recruited by Gustav Persson of GP Rifle, the exclusive JP distributor of Sweden.
"We have always had it in our mind that [Rintala] could become the World Champion," says Perrson, who sponsors several proficient northern European shooters through GP Rifle. "The best American was Timothy Yackley in 10th place and Jerry Miculek was 25th. That says something about the level of this competition."

Ascending the podium with two of his fellow Finns, Raine Peltokoski and Jarkko Laukia, Rintala had nothing but praise for the quality and professionalism of the event. "Awesome job, IPSC Russia. It was an honor to be there and be a small part in the huge competition. It was really nice to meet all of you old friends and to make lots of new ones."

After some time to recuperate, Rintala was asked how it felt to be the best IPSC rifle shooter in the world: "I really don't know yet. I'm proud of myself and happy that all of my sacrifices were worth it. Huge thanks to my sponsors and other supporters for being on my side and believing to me."

While JP Enterprises has always prided itself on popularity with some of the finest European rifle shooters, this victory was an amazing encouragement for the small Minnesota company. "We started out building the first JP rifles in my basement," said JP founder, John Paul. "I never imagined that I'd see one of our rifles achieve a win like this in the hands of the world's best IPSC rifle shooter."
JP looks forward to a strong continued partnership with Rintala and hopes to welcome him to the United States later this year to try his skills at various shooting competitions across the country.
About JP Enterprises
The product of company founder, John Paul's 40+ years of recreational and professional shooting experience, JP Enterprises is a designer and manufacturer of premium AR rifles and innovative components for duty, competition, and recreational use.  JP designs are influenced by cooperation with professional shooters in most every firearm-related field as well as by hundreds of hours spent each year by JP engineers and employees in rigorous, top-level competitions around the country.  Innovating and refining to meet these practical demands has made JP rifles the benchmark of quality AR engineering and performance.
For more information on JP Enterprises, visit their website at www.jprifles.com and keep up to date on the newest JP developments at Facebook.com/JPRifles, Twitter.com/JPRifles, YouTube.com/JPRifles, and Instagram.com/JPRifles.