By Dean Weingarten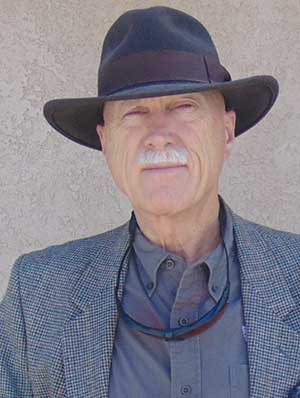 Arizona -(Ammoland.com)- Feral pigs in Australia are a serious pest. They destroy habitat and native species, and inflict large amounts of damage on crops. They are a favorite target of local hunters who shoot them as often as they can.
Few people in the area near Quirindi (200 miles NW of Sydney), eat the wild pigs that are shot. I was puzzled by this, as meat prices are high, and the wild pork that I have eaten in California and Texas was excellent.
One of the reasons for a lack of consumption is the feral pig population is a reservoir of brucellosis suis, which can be transmitted to dogs and humans.
Gunnedah, NSW, is about 50 miles from Quirindi.  The veterinarian, Tina Clifton, is urging care by the Gunnedah community following two confirmed cases of Brucellosis in dogs in the area.  Brucellosis suis is the variety of Brucellocis found in pigs.
The Brucellosis suis (pig brucellocis) is not a threat to the area cattle. There is a feed lot within two miles of where I am writing that produces 55,000 head of cattle a year, with a capacity of 20,000 at a time.
Pig hunters use many different methods in NSW. Nothing seems outlawed, but the use of semi-auto firearms requires a special license. My hosts used to hunt wild pigs from a helicopter with semi-auto rifles, shooting as many as 120 a day.
Helicopter hunting now requires a special license for both the pilot and the shooter. The farm helicopter was sold years ago. Shooting at night with spotlights is common, as is the use of dogs. Non-firearms license holders can legally shoot pigs if accompanied by a licensed gun owner.
The NSW government gives helpful advise on how to avoid exposure to brucellosis.
Feral pig hunting is the number one risk for catching brucellosis in NSW.
Farmers and others who shoot or trap feral pigs are also at high risk of infection.

Pig hunting dogs are also at high risk, and can potentially pass on the infection to other dogs and humans.

You can protect yourself, your family and dogs from brucellosis and other diseases that animals may carry by following these steps:
Farm dogs are at risk of brucellosis from wild pigs because they may find and feed on wild pig carcasses. In spite of the risks, cases of brucellosis appear to be rare. The finding of brucellosis in the two dogs mentioned above, was rare enough to make the news.
The feral pig problem in Australia is expected to become worse. From theland.com.au:
Mr Wishart said feral pigs were appearing in other states where they weren't before.

"They're increasing in range and density. We're now hearing about them in the north of South Australia and in central Victoria were they weren't previously."
Australian feral pigs are probably the easiest big game to hunt in Australia. They are numerous, and people hunt them at all times of the year. If you can make contact with people organizing a pig hunt, there is a good chance for an invitation.
©2017 by Dean Weingarten: Permission to share is granted when this notice is included.
About Dean Weingarten:
Dean Weingarten has been a peace officer, a military officer, was on the University of Wisconsin Pistol Team for four years, and was first certified to teach firearms safety in 1973. He taught the Arizona concealed carry course for fifteen years until the goal of constitutional carry was attained. He has degrees in meteorology and mining engineering, and recently retired from the Department of Defense after a 30 year career in Army Research, Development, Testing, and Evaluation.