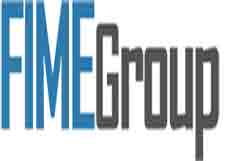 Las Vegas, NV –-(Ammoland.com)- Don't miss out on this limited-time opportunity! FIME Group, LLC, manufacturer, importer and exporter of the finest, high-quality firearms from around the world, is pleased to announce that they are offering FREE holsters to all current and future REX pistol owners through the end of 2017.
FIME Group is offering the new holsters for the REX pistol line as part of their upcoming accessory lineup. These high-quality paddle holsters with adjustable angle and the REX Zero-1 logo are the perfect fit for your REX pistol, giving you a complete shooting package from FIME Group.
"Our customers are the most important focus of our company," says Walker English, Director of Sales for FIME Group.

"We wanted to kick off the accessory line-up with something that not ONLY says 'thank you' to the tens of thousands of customers that initially bought our pistol, but also shows that we are honored and humbled by the fact that they have chosen a Rex to defend and protect their lives and their families' lives over our competition."
FIME Group is giving away free holsters to customers for purchasing a REX Pistol. The company is proud to go above and beyond in customer service to show appreciation for continued loyalty and support. ANY REX pistols purchased through December 31, 2017 will qualify for a free REX holster. All Rex pistol owners and fans are urged to take advantage of this special offer while it lasts. Owners will need to submit the required information through online registration on FIME Group's website: www.fimegroup.com
To view the full lineup of FIME Group products, visit https://www.fimegroup.com.