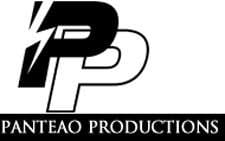 COLUMBIA, S.C. -(Ammoland.com)- Panteao is happy to announce the debut of a new series called "Wilderness to Table with Chef Bri".
In Episode One Chef Bri covers cooking Quail along with preparing a salad and desert. With each new episode there will also be additional videos available in separate categories.
They include Meat Preparation, Chef Skills, Pantry Staples and recipe categories like Starters, Entrées, Desserts, and Cocktails.
Bri Van Scotter is a Professional Chef & Pastry Chef who loves to hunt. She attended the Culinary Institute of America in Napa, CA and graduated with an Associates Degree in Culinary Arts. After that, she felt the need to head back to school to study Pastry.
Bri went on to graduate from The Art Institute with a degree in Baking and Pastry. After working in fine dining for years and having a passion for sharing her love and knowledge of food, she became a Chef Instructor at her Alma Mater The Art Institute.
Bri is also BALLISTIC Magazine's Wild Game Cooking Editor.
Wilderness to Table with Chef Bri is filmed in 4K Ultra HD resolution and is available streaming in Ultra HD and HD from the Panteao website, Panteao Make Ready mobile apps for Android and Apple devices, and on television via the Panteao Make Ready channel on the Roku, Amazon Fire TV, and Apple TV platforms.
About Panteao Productions:
Panteao is based out of Columbia, SC and produces the Make Ready firearms training video series, documentaries, industrials, and the Make Ready to Survive training series.
For more information about Panteao, visit their website.