The Clarys tell us why they like the Bog-Pod Rapid Shooting Rest so much and insist you should too.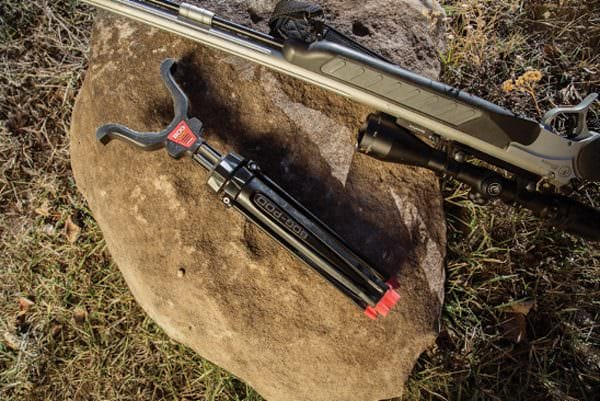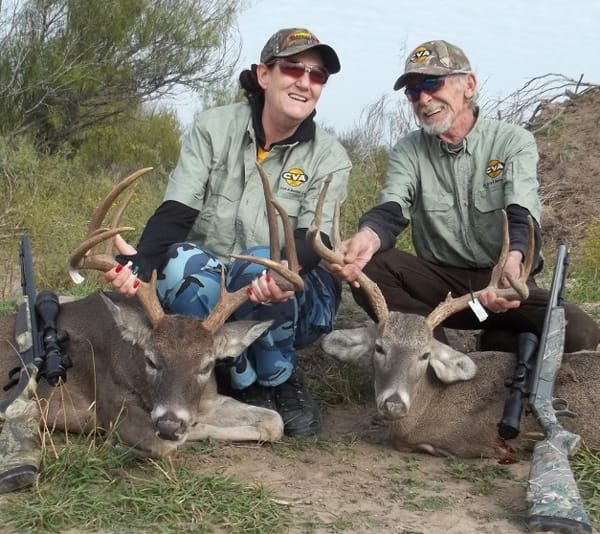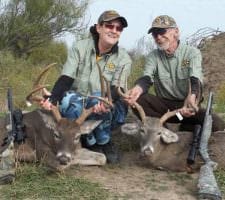 USA -(Ammoland.com)- As great as the "regular" Bog-Pod tripods and bipods are, they are frequently considered too much of an inconvenience to carry for a lot of hunters in the field.
Despite the fact that everyone agrees that a stable shooting rest is desirable and pretty much essential while hunting, a majority of hunters will leave their shooting sticks at home when venturing into the mountains.
The folks at Bog-Pod recognized that and saw the need for a smaller and more portable shooting rest that we would all be happy to take along on our hunts.
Enter the Bog-Pod Rapid Shooting Rest . This little rest is lightweight, weighing only 22 ounces, and is compact, folding up to about 13 inches. Those dimensions are hard to beat for portability and utility.
With the Rapid Shooting Rest (RSR) on the market, we no longer have an excuse for not carrying a reliable and stable rest in the field. It can be stored in a backpack, daypack or in one of those oversize cargo pants pockets. The latter would permit a quick deployment of the rest.
If you are thinking that we like this little "jewel", you are right. Jim even remembers that if he had had one of these on our Oryx hunt he could have quickly set it up on the hood of the truck and probably got a clean shot at a large bull that was really "carrying the mail".
Unfortunately, he did not have the RSR and missed his shot… Barney Fife strikes again. And, before you ask, those red pads on the legs are non-slip and will not scratch the finish on your truck's hood.
Specifications of the Bog-Pod Rapid Shooting Rest:
Construction: Cast aluminum tripod legs & polymer rest and pads
Twist lock elevation adjustment
Deployed Height: Minimum – 7 inches / Maximum – 11 inches
Collapsed Length: 12.8 inches
Weight: 21.6 ounces
The Bog-Pod Rapid Shooting Rest  is well constructed and priced right with an MSRP of $44.99 ( less $ online ). We definitely recommend this to all hunters.
About Jim and Mary Clary:
Jim and Mary Clary have co-authored over six hundred published articles (and counting) on shooting and hunting. You can read many of them on AmmoLand News