Two opening days this year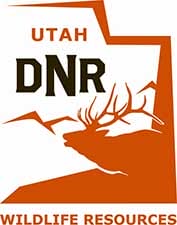 Utah –-(Ammoland.com)- If you enjoy hunting ducks, geese or swans in Utah, get ready for a good hunt. And give a nod to the snow and rain that fell from the sky earlier this year.
Blair Stringham, migratory game bird coordinator for the Division of Wildlife Resources, says dry conditions in 2016 provided little food for birds to eat. "Utah had a hard time holding birds last year," he says. "Birds arrived, didn't find much to eat and moved on."
Stringham says this year should be different. "Most of the state's waterfowl management areas and federal bird refuges have had water on them all year," he says. "The ponds produced plenty of pondweed and other plants for the birds to eat. Abundant food should keep birds here longer and result in better hunting."
The level of Great Salt Lake is another bright spot. The lake is almost four feet higher now than it was at this time last fall.
"Every time the lake rises one foot," Stringham says, "about 10,000 acres of wetlands appear along its shoreline. Since the lake is four feet higher now than it was last fall, tens of thousands of new acres of wetlands are available to the birds and to hunters who can reach them."
Utah will hold two opening days this year. In the Northern duck hunting zone, the season opens at 7:01 a.m. on Oct. 7. In the Southern zone, the hunt opens at 7:08 a.m. on Oct. 14. A map that shows the two zones is available on page 30 of the 2017 – 2018 Utah Waterfowl Guidebook. The free guidebook is available at www.wildlife.utah.gov.
As the season approaches, Stringham shares information about the number of ducks, Canada geese and tundra swans that will be in Utah this fall. He also talks more about conditions at the state's most popular public hunting areas. And he has good news about the three freshwater bays on Great Salt Lake.
Ducks, geese and swans
The ducks you see in Utah's wetlands each fall are a mix of birds raised in Utah and birds, mostly from Montana and the Canadian provinces of Alberta and western Saskatchewan, that are migrating through the state.
While the total number of nesting ducks in North America fell slightly this spring—from 48.4 million to 47.3 million—the number of ducks on the continent last spring was still close to a record high of 49.5 million set in 2015. Some of those ducks, and the young they produced this spring, will migrate through Utah this fall.
Mallards, cinnamon teal, gadwalls and redheads comprise the bulk of the birds that are produced locally. Stringham says plenty of water resulted in one of the best nesting seasons in Utah in the past 10 years.
Pintails are one duck that's experienced some struggles over the past 40 years. Numbers took a big dip in 2016. For that reason, you may take only one pintail a day in Utah this season.
Canada geese nest before ducks in the spring. High water levels flooded some of their nests this spring, and the number of Canada geese produced locally is down slightly this year. However, the number of locally raised geese, combined with geese that will migrate through Utah this fall, will still provide hunters with plenty of birds to hunt.
All of the tundra swans in Utah in the fall migrate here from Alaska. "The tundra swan population has gradually increased since the 1960s," Stringham says. "Plenty of swans will be available for the 2,000 hunters who drew a permit to hunt them."
Wetland Conditions
The ponds on almost all of the DWR's waterfowl management areas had water in them throughout the summer. The two main exceptions are the Locomotive Springs WMA, which is almost dry, and Hull Lake at the southern end of the Public Shooting Grounds WMA. Hull Lake is receiving water now, though, and water conditions at the lake should be good for this year's hunt.
"Having water in the ponds throughout the year is really important to good plant growth," Stringham says. "The ponds produced plenty of food that will attract and hold birds this year. There's also plenty of vegetation for hunters to hide in."
Water conditions are also good at Utah's three federal bird refuges: Bear River, Fish Springs and Ouray.
Wetland conditions for all of the areas are available at www.wildlife.utah.gov/waterfowl-opener-conditions.html.
Freshwater Bays
The Uinta Mountains received lots of snow last winter. And that's great news for those who hunt Bear River Bay, one of three large freshwater bays on Great Salt Lake.
"All three bays will have better conditions than last year," Stringham says, "with Bear River Bay being by far the best. Lots of water flowed out of the Uintas, down the Bear River, through the Bear River Bird Refuge and into the bay this year. Pondweed production was excellent. Plenty of birds should use that area this year. The Willard Spur, a freshwater area near Bear River Bay, should also hold lots of birds."
Water conditions in Ogden Bay won't be quite as good as Bear River Bay, but they'll be better than last year. Water conditions will also be better at Farmington Bay, but there are still lots of exposed mudflats in the bay.
Hunting Tips
In addition to serving as the DWR's migratory game bird coordinator, Stringham is an avid waterfowl hunter. He provides the following tips to help you find success:
Tip 1 – Scout
Knowing where the birds are is the first step to finding success. To learn the birds' flight patterns, and to see the areas they're using, Stringham encourages you to get into the field and scout.

"It's important to watch what the birds are doing," he says. "You'll start to notice patterns, both in the time of day birds are flying and the areas they're using. Once you learn those, you'll know where to be."
Tip 2 – Weather reports
You can find success even on bluebird days, when the sun is shining and there's little wind. But the best hunts typically happen on windy, stormy days.

"Storm fronts push birds out of the state," Stringham says, "but they also bring birds in, so trying to be in the marsh as a storm front approaches is a great idea."

Many of the birds that fronts push into the state will head to the interior areas of the marshes. They'll often remain there until hunting pressure drives them out. "Hunting during a storm front can be one of the best times to hunt the WMAs and federal refuges," Stringham says.
Tip 3 – Use decoys
Hunting over duck decoys is one of the best ways to bring birds in for a good shot. And, despite what many hunters think, a duck call usually isn't needed. "If you spread your decoys about 20 to 30 yards from you," he says, "and then hide well, plenty of birds will come into your spread, whether you use a call or not. In fact, poor calling can actually scare birds away."
Tip 4 – Make sure the birds can't see you
Make sure you blend into your surroundings. And try not to move as birds work your decoys or fly overhead. "If you wear camouflage and don't move much," he says, "the birds won't even know you're there."
Tip 5 – Bring waders and mosquito repellent
Invest in a good pair of chest waders. "Don't rely on hip boots to keep you dry," Stringham says. "Wear chest waders instead. With chest waders, you can also retrieve birds that fall into water that's over your waist."

Using insect repellent is also important. "There are lots of mosquitoes in the marsh right now," he says. "Make sure you use plenty of mosquito spray."
Tip 6 – Get your HIP number and a duck stamp
Before you head into the marsh, make sure you have a Migratory Game Bird Harvest Information Program (HIP) number for this season. It only takes about 10 minutes to register in the program, but you must have a hunting license to register.

You can obtain your HIP number at www.wildlife.utah.gov/uthip. In addition to your computer, you can also obtain your HIP number a new way this year: on your smartphone or tablet. To obtain your HIP number on a mobile device, visit www.wildlife.utah.gov/uthip, and answer a few basic questions. After you do, your HIP number will appear on your screen. See page 10 of the 2017 – 2018 waterfowl guidebook for more information.

In addition to your license and HIP number, if you're 16 years of age or older, you must buy a federal duck stamp. You can get a duck stamp at your local post office. You can also obtain a stamp by calling 1-800-782-6724.
Tip 7 – Waterfowl Slam
If you'd like to add some fun and challenge to your hunt, consider earning some colorful leg bands in the state's Waterfowl Slam. You can learn more about the slam at www.wildlife.utah.gov/utah-waterfowl-slam.
More information
To learn more about hunting waterfowl in Utah, see the free 2017 – 2018 Utah Waterfowl Guidebook at www.wildlife.utah.gov/guidebooks.
If you have questions about hunting waterfowl in Utah, call the nearest Division of Wildlife Resources office or the DWR's Salt Lake City office at 801-538-4700.