By John Crump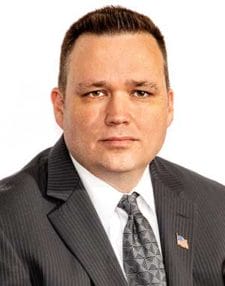 U.S.A. –-(Ammoland.com)- The Generation 3 Glock 17 Reaper project has been a labor of love. I have upgraded or customized just about every part. The slide work done by MKP Arms is impeccable. I love the stippling work that Damatto Custom Stippling did for the gun. The trigger by Overwatch Precision is smooth, crisp, and great looking.
The only thing left to change was the barrel.
I wanted something that looked good, but also improved the performance of my Glock. There are a lot of barrels out there to choose from when upgrading. I couldn't decide on just one, and since a second Glock 17 is on my wishlist, I decided to purchase a couple of different barrels at different price points to compare to the original barrel that came with my Glock 17.
The original Glock OEM Barrel is not a bad barrel. It has a 1 in 9.84″ twist which is the twist that Georg Luger intended for 9mm handguns. Glock and the 9mm round share the same birthplace of Austria. The barrel uses hexagonal rifling. This type of rifling cuts down on wear on the pistol. The finish is a dull black.
The first barrel I purchased was the American Tactical Imports threaded match grade barrel. ATI made this stainless steel barrel out of 416 R stainless steel. The barrel has a 1:10 right-hand twist. The rifling is made using a broach, and the thread pattern is 1/2×28. The barrel also includes a billet thread protector.
The ATI barrel is made and assembled in Summerville, SC. It is a great looking barrel and is relatively cheap for an aftermarket Glock barrel. I was able to pick this barrel up for $149. The barrel comes with a lifetime warranty from ATI.
The second barrel I picked up was a Blacklist Industries Glock 17 Ultra Match Barrel. This barrel like the ATI barrel is made from 416 R stainless steel, and it has a 1:10 right-hand twist rifling that is also made using a broach. The barrel is also fluted, and the fluting gives it a unique look. With the Blacklist barrel, there are more options for the barrel.
An additional option that the ATI does have is the finish of the barrel. Blacklist Industries finish selection includes stainless steel (silver), TiN (gold), armor (graphite black), and chameleon (rainbow). For my gun, it came down to the stainless steel or TiN finish. In the end, I decided to go with the TiN finish because it matched the gold parts already installed on the pistol.
The Blacklist Industries barrel is more expensive than the ATI barrel. The way I had it configured came out to $229.99. There is also a lead time of 7 to 9 weeks. ATI has a lot more dealers than Blacklist, so if one site is sold out, it wouldn't be hard to find it on another site with no lead time.
When you buy an ATI barrel, it comes in a cardboard box with the barrel itself wrapped in bubble wrap. The Blacklist Industries Barrel, on the other hand, comes in a plastic case with a foam insert with a cut out for the barrel along with a cut out for a PVC morale patch. This case was a nice touch and made the barrel feel like you were buying a luxurious upgrade over than just purchasing a replacement barrel.
Overall the Blacklist Industries barrel had the best look. The fluting completed the look of my pistol. The ATI also looked pretty sharp in the Reaper, but just not as good as the one by Blacklist. The lack of flutes gave the edge to the Blacklist Industries barrel. The flutes just gave it a more high end feel to it.
Looks are one thing, but how would they perform?
To compare these barrels, I decided to use the same ammunition. I choose Gorilla 9mm ammunition because that is what I had that was match grade quality. I fired 100rds through all three barrels. Then ten rounds were fired at a distance of ten yards into the same target. This target would be used for my comparison of all three barrel's accuracy.
I chose to fire 100 rounds through each barrel for fairness. The stock barrel was already broken in, but the other two barrels were not broken in at all. Blacklist Industries does have a break in period listed on their website.
Blacklist Industries recommends that their barrels be racked 50 times once installed. I went ahead and skipped this step because after racking the barrel five times I didn't notice any issues. The manufacturer also recommends a 100 to 200 round break-in period. They say that during this period the shooter might get failure to feeds or a failure to eject. During my time at the range, I had neither type of malfunctions.
I tried to find something officially written from ATI about the break-in period for their Glock barrels, but I was unable to find anything online. I emailed ATI and did not get a response at the time of this writing. After racking the slide five times to check for any issues, I decided to go to the range. Through the first 100 rounds, I did not get any failures.
I went to the range with the OEM Glock barrel and put the 100 rounds of Gorilla Silverback Ammunition through the Glock. I did not get any failures on this trip either. After I did the break-in with Gorilla Ammo and the accuracy test (more on this later) I switched to CCI Blazer Brass.
I reason I switched to CCI Blazer Brass is two-fold. The first reason is that it is significantly cheaper than Gorilla Ammo. Gorilla Ammo is by far my favorite ammunition, but it is a genuinely match grade round. I was gifted a bunch, but if I had to pay for it myself, the cost would be $31.99 for a box of 20 of Silverback 9mm. I picked up the CCI Blazer 9mm Brass for just under $200 for a case of 1000 rounds.
I went ahead and fired 250 additional rounds through each barrel. The results were the same for all three. I did not have any stoppages. This test brings the total rounds through my Glock to 1074 rounds with zero stoppages. I could not be happier with the Glock. This level of dependability says a lot about not only the barrels but Glock itself and the workmanship that went into the Reaper. In the end, for the reliability test, it was a three-way tie.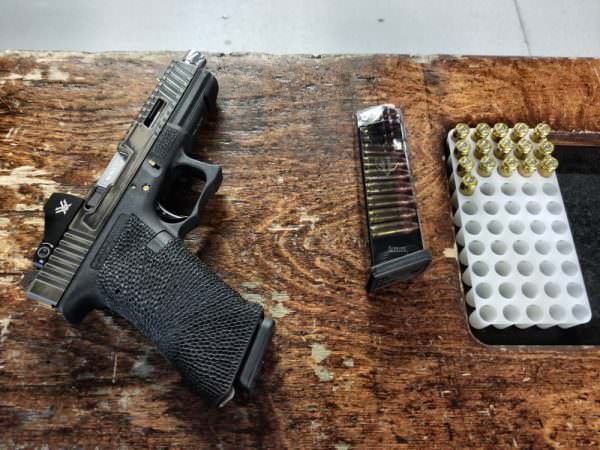 Now for the big question. Which one of these barrels performed the best? None of these barrels did poorly. In fact, all three showed quite well, but there was a clear winner.
To my surprise, in the accuracy test the Glock OEM barrel came in second, but it did not get outperformed as severely by the first place barrel as I thought it would. I was able to shoot a 2-inch grouping at 10 yards. This result isn't a lousy grouping. In fact, it is a damn good grouping. I would trust this barrel to carry.
The ATI barrel had a slightly worse grouping at 2.25 inches rounded to the next highest .25 inch. It gave the stock OEM Glock barrel a run for its money though. I wouldn't upgrade to this barrel for performance sake, but if I were switching out a stock barrel to run a suppressor, I would upgrade to this barrel since the prices difference is almost non-existent. It also looks a lot better than the stock OEM barrel.
The last barrel I shot was the Blacklist Industries Ultramatch barrel. This barrel performed beautifully. There was one errant shot, but I am sure that was all me. I shot a grouping of 1.75 inches rounded to the next highest .25 inch. For a competition, I could not recommend this barrel enough for its performance. This barrel was the clear winner for accuracy.
Overall I liked the Blacklist Industries Ultramatch barrel the best. It is a more expensive than the ATI barrel, but it outperforms the other two barrels. The one thing I was worried about is the finish on the Blacklist barrel, but it seems to have held up so far. I will be curious how it holds up over a few 1000 rounds.
The Blacklist Industries barrel will remain in the Reaper. The ATI barrel will go in my next yet to be purchased second Glock 17. I plan on running that suppressed as my bedside pistol. The OEM barrels will become extras, or I might just eBay them.
Ascetics
Blacklist Industries Ultramatch Barrel
ATI Match Barrel
Glock OEM Barrel
Reliability
Tie: Blacklist Industries Ultramatch Barrel, ATI Match Barrel, Glock OEM Barrel
Accuracy
Blacklist Industries Ultramatch Barrel
Glock OEM barrel
ATI Match barrel
Overall Winner:
ATI Barrels can be found at https://www.americantactical.us
Black List Industry Barrels can be found at https://www.blacklistind.com/
About John Crump
John is a NRA instructor and a constitutional activist. He is the former CEO of Veritas Firearms, LLC and is the co-host of The Patriot News Podcast which can be found at www.blogtalkradio.com/patriotnews. John has written extensively on the patriot movement including 3%'ers, Oath Keepers, and Militias. In addition to the Patriot movement, John has written about firearms, interviewed people of all walks of life, and on the Constitution. John lives in Northern Virginia with his wife and sons and is currently working on a book on the history of the patriot movement and can be followed on Twitter at @crumpyss or at www.crumpy.com.