By John Crump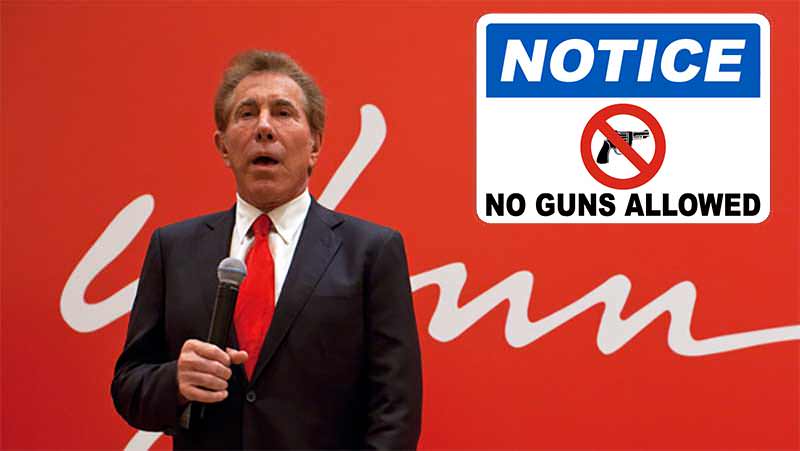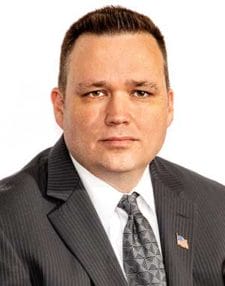 U.S.A. –-(Ammoland.com)- Steve Wynn is the billionaire CEO of Wynn Resorts. Steve Wynn and his wife Elaine Wynn are also a gun control advocates.
The Wynns have long banned guns from their casinos and resorts. Steven Wynn's latest statements give us an insight into the minds of the gun grabbers.
Mr. Wynn believes that the attack that Stephen Paddock launched killing nearly 60 people would never have been able to happen at any of his properties. He thinks that the fact that his hotels and properties are gun-free zones would have stopped the massacre that occurred in Las Vegas.
Somehow a crazed madman who committed the crime of murder nearly 60 times and committed over 500 other crimes would have obeyed a sign forbidding guns according to Steve Wynn.
History has shown us that so-called "gun free zones" do not work. These places only create soft targets for mass shooters like that of Virginia Tech, Aurora, and Sandy Hook.
"We don't allow guns in this building unless they're being carried by our employees, and there's a lot of them," Wynn told Fox News about if the shooting could have taken place at one of his hotels.
This statement shows the mindset that the leftist has, and that they believe gun free zones work, despite the mountains of evidence to the contrary.
In a stroke of irony, Steve Wynn uses an armed security attachment to protect him and his family. Wynn thinks that is OK for people with guns to protect him and the people he loves, but that right doesn't apply to the average citizen. This idea is the elitist thinking of the elite left.
Wynn Resorts in Las Vegas has also started searching every person that enters the resort including going through all their bags and personal items since the shooting that took place at the Mandalay Bay hotel and casino that targeted a country music concert. The Wynns are only applying this TSA similar approach at their Las Vegas properties.
Steve Wynn's wife and co-founder of Wynn Resorts, Elaine Wynn, is going to chair an advisory board to help get a Bloomberg backed proposal that would require background checks for private firearms sales in Nevada.
Elaine Wynn released a statement saying "Keeping guns out of the hands of criminals, domestic abusers and the dangerously mentally ill isn't a political issue; it's common sense." This statement doesn't address the fact that none of these ideas would have stopped the rampage in Las Vegas.
This proposal is the same proposal that Micheal Bloomberg's gun-grabbing group, Everytown For Gun Control, pushed in Washington State last year. In the end, the initiative passed and is now law within the state. The NRA and other gun rights groups have vowed to fight the push to make this ballot initiative the law.
The pro-gun control crowd is pushing the idea that this gun control law is needed to close the mythical "gun show loophole" by implying that gun shows do not require background checks. Even though this is false, this seems to be a favorite tactic of Everytown For Gun Control. Everytown implemented this deceptive message in Washington State.
About John Crump
John is a NRA instructor and a constitutional activist. He is the former CEO of Veritas Firearms, LLC and is the co-host of The Patriot News Podcast which can be found at www.blogtalkradio.com/patriotnews. John has written extensively on the patriot movement including 3%'ers, Oath Keepers, and Militias. In addition to the Patriot movement, John has written about firearms, interviewed people of all walks of life, and on the Constitution. John lives in Northern Virginia with his wife and sons and is currently working on a book on the history of the patriot movement and can be followed on Twitter at @crumpyss or at www.crumpy.com.