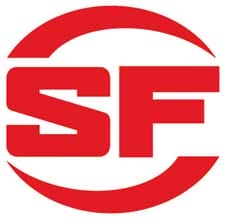 Fountain Valley, CA –-(Ammoland.com)- SureFire, LLC, manufacturer of the world's finest—and most innovative—illumination tools and tactical products, is proud to announce Naval Surface Warfare Center Crane posted an award for a $10 million contract to SureFire for "SUPPORT/SUSTAINMENT FOR MUZZLE BRAKES, AND SOUND SUPPRESSORS IN SUPPORT OF THE MK13 MOD 7 SNIPER RIFLE, 10.3 AND 14.5 M4A1 UPPER RECEIVER GROUP (URG)". This is the second award based on the most rigorous and extensive suppressor selection in USSOCOM history.
SureFire SOCOM suppressors provide unmatched performance, reliability, and durability. Because they're built for combat, in addition to providing impressive sound attenuation, these best-in-class suppressors also reduce muzzle blast; provide minimal and consistent point-of-impact shift; securely attach/detach with no tools; minimize gas blowback; and effectively reduce flash, including the virtual elimination of first round flash. Lightweight SOCOM suppressors don't weigh down a weapon and are durable enough for full time use.
Models include crucial features for a combat-ready sound suppressor — compact size; minimal weight; superior reduction of sound and dust signatures; fail-safe baffles; extreme durability permitting full-time use; and, in most SOCOM models, the virtual elimination of first-round flash; reduced back pressure that lowers suppressed cyclic rate and gas blowback on the operator. Every SOCOM model also boasts rock-solid mounting to weapons; fast and easy detachment after extensive firing — and minimal, consistent shift in the unsuppressed point of impact, regardless of the number of attach-detach cycles.
All SureFire Fast-Attach suppressors require either a SureFire muzzle brake/adapter or a SureFire flash hider/adapter for attachment to a firearm. These adapters can be fitted to many military-type rifles and carbines by screwing them directly onto the firearm's existing muzzle threads — no weapon modifications required. Firearms that lack muzzle threads or that have incompatible muzzle threads must have the muzzle threaded and/or turned down to accept the proper suppressor adapter.
To learn more, visit: http://www.surefire.com/tactical-equipment/sound-suppressors/socom-2-suppressors.html
About SureFire
Located in Fountain Valley, California, SureFire, LLC is the leading manufacturer of suppressors, high-performance flashlights, weapon-mounted lights, and other tactical equipment for those who go in harm's way, or anyone who demands the ultimate in quality, innovation, and performance. SureFire illumination tools are used by more SWAT teams and elite special operations forces than any other brand. SureFire is an ISO 9001:2008-certified company.