Opinion
U.S.A. –-(Ammoland.com)- Tyler Watson, 20 years old, has filed a lawsuit against Dicks Sporting Goods and Walmart for age discrimination.
The 20-year-old man from Oregon filed the lawsuit in two separate counties after both retailers refused to sell him a Ruger rifle because he was under 21 years of age according to a report from Oregon Live.
In recent days both retailers raised the minimum age to buy a rifle from 18 to 21 citing the school shooting in Parkland, Florida where Nicholas Cruz killed 17 of his former classmates with a rifle. At the time of the shooting Cruz was 19 years old.
In the days after the school shooting, Congress has been facing increasing pressure to raise the minimum age to buy a rifle from 18 to 21. It appears that this gun control push will fail in Congress, but some retailers have caved in to the anti-gun groups such as the Bloomberg funded, Everytown For Gun Safety.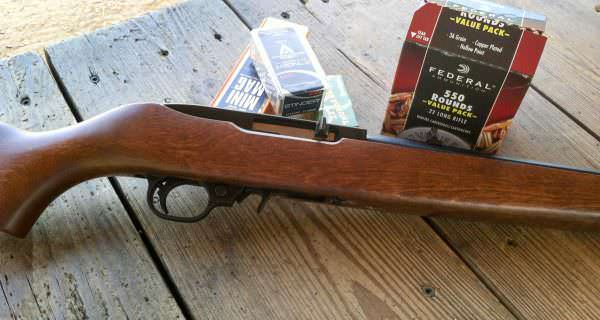 According to the lawsuit, Watson first attempted to buy a .22 caliber Ruger from a Field & Stream store in Medford, Oregon on February 24th, 2018 and he was denied due to his age. Field & Stream is a subsidiary of Dicks Sporting Goods which also changed their age policy for buying rifles from 18 to 21.
Watson then tied to buy a rifle from a Walmart store in Grants Pass. Walmart once again denied Watson per their new age policy of not selling any firearms to anyone under the age of 21. Federal law states that the age for buying a handgun is 21, but the age requirement for buying a long gun is 18.
"He was really just trying to buy a rifle," said, Watson's attorney, Max Whittington.
Whittington seems to be implying that Watson did not know about the new age policies of the stores when he attempted to purchase the rifles.
Dicks Sporting Goods announced the official change to the gun sale policy on February 28th, 2018 even though it was in effect on February 24th, 2018 when Watson first tried to purchase a rifle from the Field & Stream store. This timeframe lending credence to Watson's lawyer's implied claim.
Watson is suing to end the discriminatory practices put in place by the retailers. He is also suing for an undisclosed amount in damages.
The lawsuit is the first in the nation to challenge the new age restrictions on long gun sales that have been put in place by some retailers such as Walmart and Dicks Sporting Goods.
I tried reaching out to several attorneys to get their opinions on the legality of store discriminating against people who are legally old enough to by a long gun. The central question in the case is if these stores violated Watson's civil rights by denying him the sale based on his age.
In Colorado, the state fined Masterpiece Cakeshop for discriminating against a gay couple by not baking their wedding cake. The fine has been held up in the federal courts and is currently in front of the United States Supreme Court. None of the lawyers were willing to go on record before reading the suit. One lawyer did state that the case could be problematic for the plaintiff.
Randy Hargrove, a spokesman for Walmart, told a reporter from Oregon Live that the mega-chain will fight the lawsuit.
"We stand behind our decision and plan to defend it," Hargrove said. "While we haven't seen the complaint, we will respond as appropriate with the court."
This court case could have major implications nationwide.
*Dicks Sporting Goods did not respond to our request for comment.
---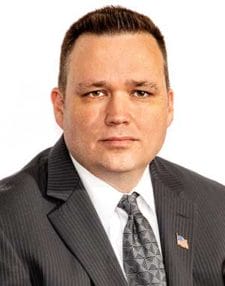 About John Crump
John is a NRA instructor and a constitutional activist. He is the former CEO of Veritas Firearms, LLC and is the co-host of The Patriot News Podcast which can be found at www.blogtalkradio.com/patriotnews. John has written extensively on the patriot movement including 3%'ers, Oath Keepers, and Militias. In addition to the Patriot movement, John has written about firearms, interviewed people of all walks of life, and on the Constitution. John lives in Northern Virginia with his wife and sons and is currently working on a book on the history of the patriot movement and can be followed on Twitter at @crumpyss or at www.crumpy.com.