Marion P. Hammer
USF Executive Director
NRA Past President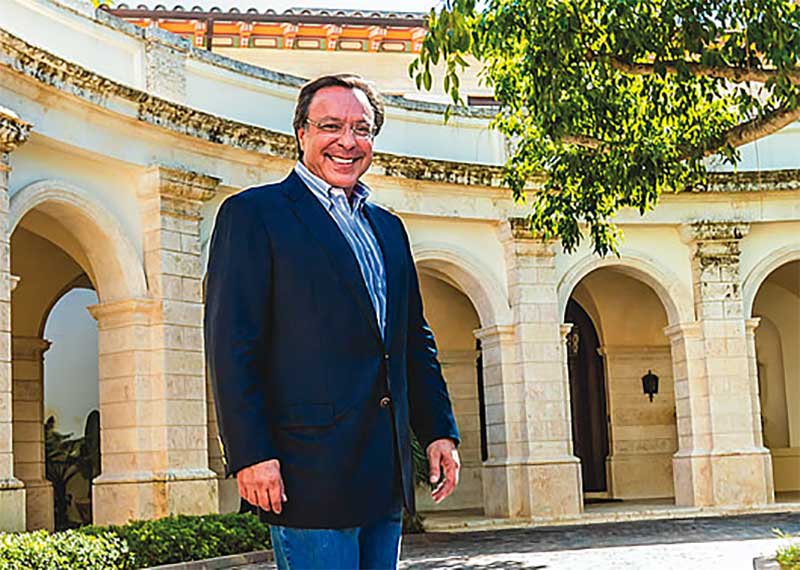 Florida – -(Ammoland.com)- South Florida elitist billionaire Mike Fernandez loves to brag to the rich and powerful about his "colossal" gun collection which includes many machine guns and "assault weapons."
Some very wealthy people who are business and social friends have been guests in his mansion and have seen his collection. They say he loves to show off what he calls his "colossal" gun collection. They report that he has an unbelievable collection of Class 3 firearms including M16s, belt fed machine guns and so many firearms it's unbelievable.
Read the politico article here:
Although Mike Fernandez is known for being one of the biggest donors to Republicans seeking public office, in February when he announced in the media that "I will not give one cent to anyone who does not support major change regarding military-type weapons being sold," it apparently rattled Republicans who wanted his money.
It has to make makes us wonder how many Republicans voted for the gun control bill (SB-7026) to keep his check book open to them and to Republican leadership. Note: New NRA grades are coming soon for Senate and House Republicans.
Since his money buys him a seat above the law, he must feel safe calling for gun control and banning the guns of honest, hardworking, law-abiding citizens who share our country with him.
This is the same Miguel "Mike" Fernandez who fled Cuba as a boy and immigrated to America to get away from Fidel Castro's Cuba. He probably doesn't want to remember that one of the first things Castro did when he came to power was confiscate all citizen owned guns. Then he took their property, their wealth, their freedom and their dignity – creating the ultimate "gun-free zone."
Once in the USA, with the US Constitution to protect his rights, Fernandez rose from a poor immigrant to a wealthy Floridian who enjoys buying expensive "toys" – like a military armored personnel carrier, jet planes, a helicopter, a mega-yacht – and apparently people – and it would seem to include state and federal politicians.
Miguel "Mike" Benito Fernandez fled Castro's oppression in search of freedom. He has enjoyed the bounty of our nation and the freedom that was purchased with the sweat and blood of patriots. He has flourished in a freedom that allows him to own, enjoy and show off a "colossal" gun collection. Now Fernandez wants to thank America by imposing gun control on you.
Read more here: South Fla. Billionaire Mike Fernandez: 'Not One Cent' To Policians Who Don't Support Gun Control.'