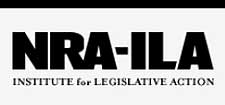 Fairfax, VA – -(Ammoland.com)- On April 19 2018, the International Association of Chiefs of Police sent Congress a letter expressing their opposition to the Concealed Carry Reciprocity Act of 2017 (H.R. 38/S. 446).
This legislation would ensure that a person who is licensed to carry a concealed firearm in one state could do so in all other states. The letter was adopted by 473 officials from all over the country.
The list of supporters includes officials from states that either already recognize the permits of all other states or do not require a permit to exercise the Right-to-Carry. As out of state permit holders are already allowed to carry within these states, the officials' actions only serve to curtail the rights of their residents.
In short, the following officials have abandoned their constituents in order to curry favor from out-of-state political interests: [did your local official make this list, if so you might want to contact him and let him know you disagree.]
Sheriff Samuel Cochran, Mobile County Sheriff's Office, Mobile, AL

Chief of Police David E. Barbour, Dadeville Police Department, Dadeville, AL

Chief Edward C Randle, Brinkley Police Dept, Brinkley, AR

Chief Leo Dale Teague, Central City Police Dept., Central City, AR

SACOP Executive Director Gary Sipes, Arkansas Association of Chiefs of Police, North Little Rock, AR

Chief of Police – Retired Danny E. Bradley, North Little Rock Police Department, North Little Rock, AR

Chief Steve Tosh, NWACC Police, Bentonville, AR

Chief of Police Jim Kuchenbecker, Bull Shoals Police Department, Bull Shoals, AR

Chief of Police James A Tucker Jr, De Witt Police Department, De Witt, AR

Chief of Police Paul Woodruff, Harrison Police Department, Harrison, AR

Chief of Police Jesse Martinez, Little Flock Police Department, Little Flock, AR

Captain Phillip Faulkner, Paragould Police Department, Paragould, AR

Chief of Police Sean Duggan, Chandler Police Department, Chandler, AZ

Chief of Police Frank Balkcom Sr, Page Police Department, Page, AZ

Chief of Police Larry D Scarber, Snowflake-Taylor Police Department, Snowflake, AZ

Chief of Police Chris Magnus, Tucson Police Department, Tucson, AZ

Retired Chief of Police/ President Ness & Associates James J. Ness, Ph.D., Ness & Associates, Mesa, AZ

Police Chief Jeri L Williams, Phoenix Police Department, Phoenix, AZ

Chief of Police David Porter, DeWitt Police Department, DeWitt, IA

Chief of Police Shane Kron, Coralville Police Department, Coralville, IA

Police Chief Daniel R Losada, Knoxville Police Department, Knoxville, IA

Chief of Police Shiloh B. Mork, Webster City Police Department, Webster City, IA

Chief of Police Michael Diekhoff, Bloomington, IN Police Department, Bloomington, IN

Chief of Police Rob Wiley, Kendallville Police Department, Kendallville, IN

Chief of Police James A. Kveton, St. John, IN Police Department, St. John, IN

Chief of Police Scott Ruszkowski, South Bend Police Department, South Bend, IN

Chief of Police Michael J. Inlow, Meade Police Department, Meade, KS

Chief of Police Dennis P. Butler, Ottawa Police Department, Ottawa, KS

Chief of Police (ret) Senior Police Advisor Bryan Carter, Covington(Ret) Engility(ICITAP), Covington, KY

Chief of Police Phillip Crowell, Jr., Auburn Police Department, Auburn, ME

Sheriff Joel A. Merry, Sagadahoc County, Bath, ME

Chief of Police Richard Stillman, Bridgton Police Department, Bridgton, ME

Chief of Police David B Randall, Calais Police Department, Calais, ME

Chief of Police Michael W. Gahagan, Caribou Police Department, Caribou, ME

Chief of Police James M. Toman, Gardiner Police Department, Gardiner, ME

Chief James Soucy, Kittery Police Department, Kittery, ME

Chief of Police Michael J. Sauschuck, Portland Police Department, Portland, ME

Sheriff Kevin J. Joyce, Cumberland County Sheriff's Office, Portland, ME

Chief of Police Bruce Boucher, Rockland Police Department, Rockland, ME

Chief of Police Richard H. LaHaye Jr., Searsport Police Department, Searsport, ME

Chief of Police Edward J. Googins, South Portland Police, South Portland, ME

Chief of Police Janine Roberts, Westbrook Police Department, Westbrook, ME

Former Ofc. Andrew Michaelson, Portland Police Department, Portland, ME

Sheriff Richard C. Fuller III, Kalamazoo County Sheriff's Office, Kalamazoo, MI

Chief of Police Steven Harper, Wayland Police Department, Wayland, MI

Chief of Police David Starbuck, Grain Valley Police Department, Grain Valley, MO

Commissioner/Chief John W. Hayden, St. Louis Metropolitan Police Department, St. Louis, MO

Police Chief Timothy John Lowery, Florissant Mo. Police Department, Florissant, MO

Chief Paul F. Williams, Springfield Police Department, Springfield, MO

Police Chief Bernette Morris, Morhead City Police Department, Morehead City, NC

Chief of Police and Executive Director for Community Safety Christopher C. Blue, Chapel Hill Police Department, Chapel Hill, NC

Chief of Police Monroe Wagoner, Elkin Police Department, Elkin, NC

Chief of Police Gina Hawkins, Fayetteville Police Department, Fayetteville, NC

Chief of Police Jeff Prichard, Graham Police, Graham, NC

Chief Wallace W. Layne, Holden Beach Police, Holden Beach, NC

Chief of Police Timothy R. Summers, Kernersville Police Department, Kernersville, NC

Chief of Police Joel Johnson, Kitty Hawk Police Department, Kitty Hawk, NC

Chief of Police Allen Lawrence, Marion Police Department, Marion, NC

Chief of Police Tim Ledford, Mint Hill Police Department, Mint Hill, NC

Chief of Police James Wilson, Norwood Police Department, Norwood, NC

Chief of Police Ryan James Thompson, Pine Knoll Shores Police Department, Pine Knoll Shores, NC

Chief of Police Robert Hassell, Reidsville Police Department, Reidsville, NC

Chief of Police Kenneth J. Klamar, Sunset Beach Police, Sunset Beach, NC

Chief Daniel Wilcox, Cape Fear Community College PD, Wilmington, NC

Chief of Police Timothy J. Wenzel, Aberdeen Police Department, Aberdeen, NC

Chief of Police John Letteney, Apex Police Department, Apex, NC

Chief of Police Paul D. Burdette Jr., Beaufort Police Department, Beaufort, NC

Chief of Police John Phillip Harris, Jr., City of Brevard Police Department, Brevard, NC

Chief of Police Walter Horton, Carrboro Police Department, Carrboro, NC

Chief of Police James A. Reese, Emerald Isle Police Department, Emerald Isle, NC

Chief of Police Laura Fahnestock, Fuquay-Varina Police Department, Fuquay-Varina, NC

Chief of Police Ronald L Matthews, Garland Police Department, Garland, NC

Chief of Police Brandon Zuidema, Garner PD, Garner, NC

Chief of Police Michael Andrew Winters, Long View Police Department, Long View, NC

Chief of Police Erik S. McGinnis, Misenheimer Police Dept., Misenheimer, NC

Chief of Police David Ng, WakeMed Campus Police and Public Safety, Raleigh, NC

Police Chief C.T. Hasty Jr, Roanoke Rapids Police Department, Roanoke Rapids, NC

Chief of Police/Director of Public Safety Patricia D. Norris, Winston-Salem State University Police, Winston-Salem, NC

Chief of Police John J. Ruppe, Woodland Police Department, Woodland, NC

Chief of Police Jeff Harvet, Atlantic Beach police, Atlantic Beach, NC

Chief of Police Farron Gray Jester, Boonville Police Department, Boonville, NC

Chief of Police David L. Kurz, Durham Police Department, Durham, NH

Executive Officer/ Captain Kerry P. Steckowych, Esquire, Goffstown Police Department, Goffstown, NH

Chief of Police Andrew Shagoury, Tuftonboro Police Department, Center Tuftonboro, NH

Chief of Police William Oswalt, Jaffrey Police Department, Jaffrey, NH

President Chief Andrew Shagoury, New Hampshire Association of Chiefs of Police, Tuftonboro, NH

Sergeant Shannon L. Cotton, Franklin Police Dept, Franklin, OH

Chief of Police Neil R. Ferdelman, Greenhills OH Police Department, Greenhills, OH

Chief Joseph Kucirek, Amherst Police Department, Amherst, OH

Sergeant Jacob P Perez, Amherst PD, Amherst, OH

Patrolman / SRO Eric Layfield, Amherst Police Department, Amherst, OH

Detective Zac Horning, Amherst Police Department, Amherst, OH

Patrolman / SRO Eric Layfield, Amherst Police Department, Amherst, OH

Sergeant Randolph C. Daley, Cleveland Police Dept., Cleveland, OH

Chief Of Police Retired Bobbie Hillard, Village Of Minerva Park, Columbus, OH

Police Deputy Chief Gary Dunlap, Columbus Police Department, Columbus, OH

Chief of Police Jack Davis, Cuyahoga Falls Police, Cuyahoga Falls, OH

Director of Public Safety & Chief of Police John H. Huber, Sinclair Community College Police Department, Dayton, OH

Director & Chief of Police Richard S. Biehl, Dayton Police Department, Dayton, OH

Chief of Police Jeffrey Harrison, Elmore Police Department, Elmore, OH

Chief of Police Paul R. Whitaker, Gibsonburg Police Department, Gibsonburg, OH

Chief of Police James E. Gulker, Village of Kalida Police Department, Kalida, OH

Chief of Police Kevin J. Martin, Lima Police Department, Lima, OH

Assistant Police Chief Greg Vonden Benken, Montgomery Police Dept, Montgomery, OH

Chief of Police Timothy N. Livengood, Pioneer Police Department, Pioneer, OH

Chief Michael Salloum, Seven Hills Police Department, Seven Hills, OH

Chief of Police Cameron Dailey, Utica Police Department, Utica, OH

Chief of Police Keith C. Torbet, CLEE, Wauseon Police Department, Wauseon, OH

Detective Brian Anders, Cuyahoga Falls Police Department, Cuyahoga Falls, OH

Lieutenant Patricia Wain, Streetsboro Police Department, Streetsboro, OH

Detective Sergeant Michael L. Murphy Jr, Amherst Police Department, Amherst, OH

Commissioner of Police Randy Wesley, Chickasaw Nation Lighthorse Police, Ada, OK

Chief of Police Earl Palmer Shirley, Bixby Police Department, Bixby, OK

Chief of Police Marc Coulon, Ashland City PD, Ashland City, TN

Chief of Police David Roddy, Chattanooga Police Department, Chattanooga, TN

Chief of Police Samuel R. Livingston, Hohenwald Police Department, Hohenwald, TN

Chief of Police David B. Rausch, Knoxville Police Department, Knoxville, TN

Chief of Police Joseph Michael "Mike" Walker, La Vergne Police Department, La Vergne, TN

Chief Of Police/Assistant Vice President William David Griswold, Nashville International Airport Police, Nashville, TN

Chief of Police Don Myers, Sevierville Police Department, Sevierville, TN

Chief of Police Perry Barfield, Union City Police Department, Union City, TN

Chief of Police Chris Russell, Alexandria Police Department, Alexandria, TN

Chief of Police Felix Vess, Chattanooga Housing Authority Police Department, Chattanooga, TN

Lieutenant Brent A. Hatcher, LaVergne Police Department, LaVergne, TN

Deputy Chief Kenneth Ray, Ashland City P D, Ashland City, TN

Chief Mark Gibson, Cleveland Police Department, Cleveland, TN

Chief of Police Rick Scarbrough, Clinton Police Dept, Clinton, TN

Chief of Police Chris L.Sneed, Dayton Police Dept., Dayton, TN

Police Psychologist Terrell McDaniel, Institute for Forensic Psychology – Tennessee Office, Hendersonville, TN

Director of Public Safety Walter Smothers, Huntingdon Police Department, Huntingdon, TN

Chief of Police Terrell Coyce Beecham, Lawrenceburg Police, Lawrenceburg, TN

Director of Police Services/Public Safety L. Angela Webb, Southwest TN, Community College Police Department, Memphis, TN

Colonel Tracy G. Trott, Tennessee Highway Patrol, Nashville, TN

Chief Kenneth Morgan, Oliver Springs Police Department, Oliver Springs, TN

Chief of Police Charles Elizondo, Paris Police Department, Paris, TN

Chief of Police John David Webb, Somerville Police Department, Somerville, TN

Chief George Smith, Camden Police Dept., Camden, TN

Chief of Police Don Teal, Martin Police Dept., Martin, TN

Chief of Police Trent Anderson, Helper City Police Department, Helper, UT

Chief Kevin Drolc, Price City Police, Price, UT

Chief Steve Adams, Spanish Fork, Spanish Fork, UT

Chief of Police Tom Ross, Bountiful Police Department, Bountiful City, UT

Chief Daniel D. Benson, Brian Head Marshal's Office, Brian Head, UT

Chief of Police Darin Adams, Cedar City Police Department, Cedar City, UT

Police Chief Greg Krusi, Clearfield Police Department, Clearfield City, UT

Chief of Police Wade K. Carpenter, Park City Police, Park City, UT

Chief Richard Ferguson, Provo Police, Provo, UT

Police Chief Scott Brenkman, Riverdale Police Department, Riverdale, UT

Chief Dylan Rooks, Vernal Police Department, Vernal, UT

Chief Jim Keith, Washington City PD, Washington, UT

Chief of Police Jean Loveland, Willard City Police Department, Willard, UT

Chief of Police Paul Child, Centerville Police, Centerville, UT

Chief of Police Kevin Thacker, Kevin Thacker, Sandy, UT

Chief of Police Todd Hixson, West Bountiful Police Department, West Bountiful, UT

Chief Of Police Anthony Q Ellington Sr, Farmville Police Department, Farmville, VA

Chief of Police Gary Benedict, Jr., Town of Middletown Police Dept., Middletown, VA

Chief Kenneth A. Miller, Petersburg Bureau of Police, Petersburg, VA

Chief of Police Todd Foreman, Bedford Police Department, Bedford, VA

Chief Robert D. Plott, Colonial Beach Police Department, Colonial Beach, VA

Sheriff Stacey Ann Kincaid, Fairfax County Sheriff's Office, Fairfax, VA

Chief of Police Mary Gavin, Falls Church, Falls Church, VA

Police Chief Michael Grinstead, Newport News Police Department, Newport News, VA

Chief of Police Kenneth A. Miller, Petersburg Bureau of Police, Petersburg, VA

Chief of Police Alfred Durham, Richmond Police Department, Richmond, VA

Lieutenant Roger D. Knott, Harrisonburg City Police, Harrisonburg, VA

Chief Gregory C. Brown, Leesburg Police Department (VA), Leesburg, VA

Chief of Police Brandon del Pozo, Burlington Police Department, Burlington, VT

Chief /Director Lianne M. Tuomey, University of Vermont Police, Burlington, VT
About:
Established in 1975, the Institute for Legislative Action (ILA) is the "lobbying" arm of the National Rifle Association of America. ILA is responsible for preserving the right of all law-abiding individuals in the legislative, political, and legal arenas, to purchase, possess and use firearms for legitimate purposes as guaranteed by the Second Amendment to the U.S. Constitution. Visit: www.nra.org