Huntsville, AL – -(Ammoland.com)- Remington is pleased to announce the recent award of a contract to supply the US Army with Commercial Off The Shelf (COTS) 5.56mm Carbines.
This is the second significant award for 5.56mm carbines to Remington by the US Army on behalf of key international allies.
Remington Chief Executive Officer Anthony Acitelli said of the award: "Remington is proud of our continuing contribution to public safety and our nation's national security priorities worldwide"

"We look forward to continuing our daily dedication to the design, production, and delivery of the highest quality military and law enforcement products for our public safety officers, warfighters, and allies alike."
---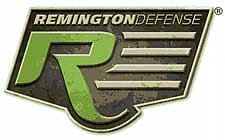 About Remington Arms Company, LLC
Remington Arms Company, LLC, ("Remington") is America's leading manufacturer of firearms, ammunition, and related accessories. For over two centuries, its products have been sought after by hunters, shooters, collectors, home and personal defenders, as well as by government users in the US and in more than 55 of our allied countries. Remington products served the US Military in every major conflict from 1816 to the present. Remington currently employs over 2,500 Americans, and operates major facilities in New York, Alabama, Arkansas, North Carolina, Tennessee, Mississippi, Missouri, South Dakota and Utah.
More information about the Company can be found at www.remington.com.