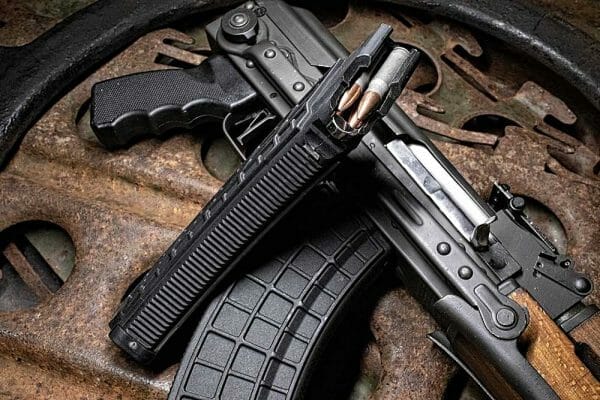 Mesa, AZ –-(Ammoland.com)- XTech Tactical, LLC an innovative firearms accessory manufacturer, brings the MAG47 to market. In April of 2017, a prior manufacturer closed its doors which led to the opportunity that came available in August of 2017 for the magazine redevelopment to begin.
The MAG47 is the most advanced, durable and reliable polymer magazine ever produced and is proudly Made in the USA, serving as 3 922r compliant parts. The magazine has a 30 round capacity and an MSRP of $28.95. The features include: exotic state of the art polymer composition, increased strength, a 17-7 stainless spring, 100% stainless steel reinforced feed lips, tool-free assembly and disassembly, and updated lug geometry to optimize fit across the spectrum of AK style weapons.
The testing protocol was extensive, totally over 20,000 rounds without any magazine related failures. The protocol also included hundreds of drops, exposures to chemicals, climates, and abuse. The objective of the company was to not only make a strong consumer product but to raise the bar for US polymer rifle magazines.
The MAG47 is the most advanced, durable and reliable polymer magazine ever produced and is proudly Made in the USA

"We had a very personal mission in this program to represent our country in making a product that not only was desirable to consumers but shows the world that the US can produce an AK magazine in line with the greatest AK magazines ever made from countries like Bulgaria and Russia." stated Jeremy Deadman, Director of Sales and Marketing.
The XTech Tactical team worked closely with an Arizona based foreign weapons trainer, former law enforcement officer and AK enthusiast, Tom Cornelius.
Deadman stated, "Tom was instrumental in every step of the MAG47 becoming what it is today. We are very excited to partner with Tom and look forward to working with him on this and future programs."
Additional announcements from the company to follow including the release of their new XMAG, an easy loading 30rd AR magazine.
The MAG47 can be purchased at www.xtechtactical.com.
---
About XTech Tactical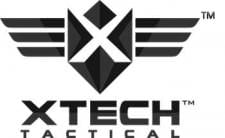 In 2013, XTech Tactical was formed to develop revolutionary firearms accessories for the AR style rifles and other small arms. The XTech Tactical founding members bring over 50 years of combined design-for-manufacturing and quality control experience. Collectively they are listed on over 35 US and International Patents, and have been part of taking hundreds of products from concept through production. Years of experience allows XTech Tactical to continuously introduce high quality, durable, and innovative products to the market. Its first release, the ATG grip, is an adjustable angle AR grip which easily adjusts to the three ideal angles of an AR style pistol grip. Each angle functions without any compromise on weight, durability or comfort, making it the ideal grip for all shooting stances or styles.
For more information, visit: www.XTechTactical.com.