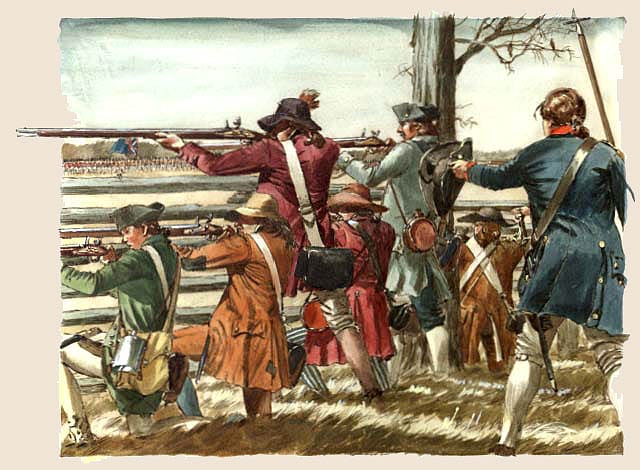 U.S.A. –-(Ammoland.com)- "New industry statistics underscore popularity of 'America's rifle,'" the National Rifle Association declared Friday. "During a confirmation hearing for President Trump's latest Supreme Court nominee, [Sen. Dianne] Feinstein ludicrously claimed that semiautomatic rifles like the AR-15 … are not 'in common use.'
"We now have more than 16 million reasons to disagree with her," NRA explained, citing National Shooting Sports Foundation calculations for "the number of semi-automatic rifles – including AR and AK pattern rifle – produced (minus those exported) and imported in the U.S. on an annual basis between 1990 and 2016."

"In any case, the Supreme Court could not have been clearer in Heller that the arms protected by the Second Amendment depend on the choices of law-abiding Americans, not criminals," NRA concluded. "And Americans have made their choice by elevating modern semi-automatic rifles to the top of the list."
Arguing with NSSF's numbers is The Trace, a self-proclaimed "independent" news site about guns that just happens to be funded with "seed money" from Michael Bloomberg's Everytown for Gun Safety. The "report" cites academic Aaron Karp, who crunches numbers for the globalist Small Arms Survey in Geneva and who claims "None of those numbers are great."
Just to be clear on motivation, it doesn't hurt to understand that group's stated purpose:
Our main objective is to reduce the illicit proliferation of small arms and light weapons and their impacts.
Making semiautomatic rifles "illicit" is what this is all about, no?
"[T]he overall number of assault-style weapons in the United States is not just an academic matter: the constitutionality of gun bans rests on their historic popularity," the Bloomberg narrative continues. To "prove" that, it interprets Justice Antonin Scalia's opinion in Heller "that the government cannot prohibit guns 'in common use'" and concludes "Longstanding firearm restrictions like the National Firearms Act are therefore okay, because they do not affect weapons owned by a large number of people."
We may as well consider at this point (for we will have to consider eventually) what types of weapons Miller permits. Read in isolation, Miller's phrase "part of ordinary military equipment" could mean that only those weapons useful in warfare are protected. That would be a startling reading of the opinion, since it would mean that the National Firearms Act's restrictions on machineguns (not challenged in Miller) might be unconstitutional, machineguns being useful in warfare in 1939.
Yeah, how about that? But Scalia wasn't finished, even though he would have been had he paid attention to founding era understanding that "Their swords, and every other terrible implement of the soldier, are the birthright of an American," instead of to stare decisis über alles:
We think that Miller's "ordinary military equipment" language must be read in tandem with what comes after: "[O]rdinarily when called for [militia] service [able-bodied] men were expected to appear bearing arms supplied by themselves and of the kind in common use at the time."
The weapons that were in common use at that time were precisely the arms the military had, that is, what was in common use by the infantry.  Considering that many Patriots were equipped with rifles and the standard issue British long arm was a musket, in those cases, "the authorities" were even "outgunned." We simply cannot ignore that the militia, at the time the Second Amendment was ratified, kept the same types of weapons at home as they were likely to encounter when called forth – otherwise, they would be marching off to their slaughter. That's hardly an outcome that would be "necessary to the security of a free State."
While such uses are certainly supposed to be protected, this isn't about what is "popular" for sport or even for self-defense. This is about the grand intent behind the Second Amendment and the ultimate reason the Framers concluded "the right of the people to keep and bear arms shall not be infringed."
Besides, protecting unpopular minorities from the tyranny of the majority is what the Bill of Rights is about. Losing sight of all this – hell, not even mentioning it – means letting those who would deny a right define the terms and the extent of its scope and of its recognition.
Who thinks the authorities on that should be Dianne Feinstein and Michael Bloomberg?
---
About David Codrea: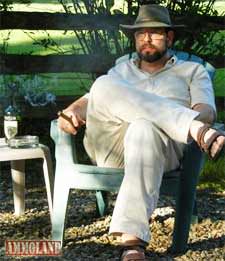 David Codrea is the winner of multiple journalist awards for investigating / defending the RKBA and a long-time gun owner rights advocate who defiantly challenges the folly of citizen disarmament.
In addition to being a field editor/columnist at GUNS Magazine and associate editor for Oath Keepers, he blogs at "The War on Guns: Notes from the Resistance," and posts on Twitter: @dcodrea and Facebook.