Newington, N.H. –-(Ammoland.com)- SIG SAUER is excited to announce the release of the M17 video series, "The Chosen One." The four-part series is a documentary, created in conjunction with the civilian release of the P320-M17, which chronicles the U.S. Army's exhaustive search for a new sidearm.
"The selection of the P320-M17 as the handgun for America's soldiers was a historic moment for the U.S. Army, and also for SIG as a company. This video series tells the story of the P320-M17 and archives the comprehensive selection process that was undertaken by the U.S. Army," said Tom Taylor, Chief Marketing Officer and Executive Vice President, Commercial Sales, SIG SAUER, Inc. "It's a tremendous honor to support the mission of the U.S. Army and provide the handgun that protects those who serve our country in harm's way."
The M17 "The Chosen One" episode guide is as follows:
Episode One – The Search Begins: A historical review of the U.S. Army's sidearm leading up to the search for a new modular handgun system to meet the demands of the modern battlefield.
Episode Two – The Chosen One: The search for the U.S. Army's new sidearm begins and SIG SAUER develops the modular handgun system that would become – The Chosen One.
Episode Three – The M17 Enters Service: The M17 is officially placed into service with the 101st Airborne at Fort Campbell, Kentucky.
Episode Four – Own a Piece of History: The M17 is bringing a new level of capability and adaptability to the battlefield helping to keep America's soldiers safe, and now civilians can own a piece of history with the P320-M17.
The complete M17 video series, "The Chosen One" can be viewed at sigsauer.com, and on all of the official SIG SAUER social media channels.
---
About SIG SAUER, Inc.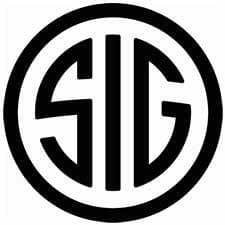 SIG SAUER, Inc. is a leading provider and manufacturer of firearms, electro-optics, ammunition, airguns, suppressors, and training. For over 100 years SIG SAUER, Inc. has evolved, and thrived, by blending American ingenuity, German engineering, and Swiss precision. Today, SIG SAUER is synonymous with industry-leading quality and innovation which has made it the brand of choice amongst the U.S. Military, the global defense community, law enforcement, competitive shooters, hunters, and responsible citizens. Additionally, SIG SAUER is the premier provider of elite firearms instruction and tactical training at the SIG SAUER Academy – a world class, state-of-the-art, 140-acre training facility. SIG SAUER is headquartered in Newington, New Hampshire, and has more than 1,700 employees across eight locations, and is the largest member of a worldwide business group that includes SIG SAUER GmbH & Co. KG in Germany. For more information about the company and product line visit: sigsauer.com.