U.S.A. –-(Ammoland.com)- With the return of affordable and available .22lr ammunition we can return to training that doesn't drain the budget.  Increased round counts and decreased expenditures.  The challenge is in finding a pistol chambered in .22lr that is similar enough to your full-size gun.  Walther has something for their Q5 and Q5 Match fans in the form of the PPQ .22 5″.
For a comparison and demonstration of just how similar this .22 pistol is to a regular 5″ PPQ see the tabletop comparison video below.
Although some details are unavoidably different such as the hammer-fired operation, and different capacity, the ergonomics and general handling is exactly like the 5″ PPQ.  The PPQ .22 5″ even fits holsters designed for the full size PPQ.  All of this makes for a great training gun.  Perhaps the one fault would be in that the trigger doesn't quite feel the same in that the reset is longer.  Although longer, it's still a Walther trigger and so quicker than most.
If you're not a competitive shooter, but have larger hands, or just want to practice with something that has all the feel of a full size without the noise and percussion of 9mm the PPQ .22 5″ may also be your match.  the 12+1 capacity is refreshing.  I've never understood why more .22lr pistols aren't available with higher capacity.  Speaking of numbers, the specifications below are as taken directly from the product web page.
Model Number: 5100302

Caliber: .22 L.R.
Barrel length: 5″
Trigger Pull:  4.85 LBS
Trigger Travel:  0.16″
Capacity:  12 RDS
Overall Length:  8.1″
Height:  5.3″
Width:  1.3″
Weight Empty:  22.4 OZ
To get a better feel for the big little gun we took it to the range along with a variety of ammunition.  For as much as I love the affordable caliber, semi-autos chambered in .22lr, especially handguns, are known for being picky.  To see what would and wouldn't run we tried a mix of the usual Remington and CCI loads and added some of the exciting variants from Aguila.  Aguila loads included the 30gr Super Maximum, 40gr Super Extra, 40gr Interceptor (copper plated), 40gr Super Extra (copper plated), and 60gr Sniper SubSonic.  To see how they performed watch the shooting impressions video below.  Keep in mind not all of those loads are intended for semi-auto firearms.
To be fair, Aguila recommends the Sniper SubSonic only for barrels 20″ or longer.  We didn't expect the Walther to run on it, but it almost did.  Aside from that performance was what one expects from Walther.  Some may wonder why we'd even try a round known to not work in semi-autos.  Not everyone provides handguns the same support and wrist backing, it's my theory that an underpowered load can simulate a soft wrist or inexperienced shooter.  The lesson is that the Walther could also function as a pistol for new shooters so long as the ammunition has plenty of oomph (yes, that is a technical term, it was just coined here in this article).
In conclusion, the Walther PPQ .22 5″ offers full-size training and experience with less recoil, percussion, and cost per shot than a standard model.  The longer sight radius also makes it more generous to new shooters who may not want a miniaturized pistol in their hands.
---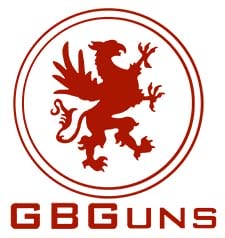 About Graham Baates
"Graham Baates" is a pen name used by a 15-year active Army veteran who spent most of his time in the tactical side of the Intelligence community including tours in Afghanistan and Iraq. Post-Army Graham spent some time in the local 3-Gun circuit before becoming a full-time NRA Certified defensive handgun instructor and now works as an industry writer while curating a YouTube channel on the side. Visit Graham on Youtube .