YouTube personality, Graham Baates, gives us a video review of the Limited Edition Walther PPQ.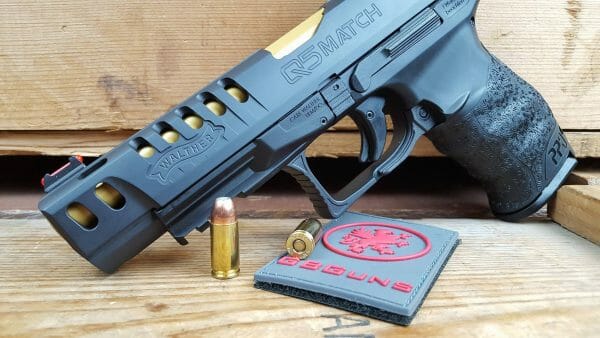 USA – -(Ammoland.com)- It's no secret that I'm a fan of Walther firearms.  For me, it all began with the P99 AS.  An incredible trigger, three trigger modes, and a paddle mag release that means no shifting of my grip to drop a mag.  Beyond those features, the ergonomics spoke to me.  Albeit perhaps lewd, I have always described the first time I wielded my P99 AS as, "an experience that left me fearing my hand would get pregnant if I did it too often".  It just fit that well.
The P99 As proved too advanced for an American market that had likely grown up on 1911s or Glocks.  When Walther updated the ergonomics and aesthetics they also simplified the gun and the PPQ was born.  Still regarded as one of the best triggers on the market, but now with just one mode: awesome.  With the M2 PPQs the paddle magazine release was dropped for a more American-friendly button.  I understand this decision, but still love the paddle.
The folks at Walther have ever since been bombarded by fans of the paddle.  Torn between appeasing the masses and satisfying the niche.  A limited edition PPQ with a 5″ barrel PVD coated in your choice of black, gold, grey, bronze, or white gold and featuring a fiber-optic front sight and ported slide and paddle release was produced.
These limited editions are only available from Gunbuyer.com who posts the specifications cited below.
"Walther PPQ M1 5" Gold Barrel with Ported Slide. It is widely accepted that the Walther paddle magazine release is the fastest, most efficient, reloading mechanism available today. While most consumers in the U.S are accustomed to a button release, the awareness of the paddle release and its advantages is growing. The new PPQ M1 5" includes the standard PPQ trigger, the undisputed best factory trigger on a striker fired pistol available today. The new Walther PPQ M1 5" comes with an upgraded red fiber optic front sight, just like the Walther Q5 Match. It also comes standard with one 17 round extended magazine and one standard 15 round magazine. The PPQ M1 5" features the PPQ polygonal rifled 5" barrel. Firearm carries Walther's Legendary Limited Lifetime Warranty. *Custom PVD coating is covered for a period of 2 Years from date of purchase by Gunbuyer.com."
SPECIFICATIONS:
MODEL: 2826721
CALIBER: 9MM
BARREL LENGTH: 5"
BARREL COATING: PVD Tin Titanium Nitride Coated Barrel – The most advanced coating used for friction, corrosion resistance, heat tolerance, and hardness
SLIDE: PORTED
SIGHTS: FIBER OPTIC FRONT
TRIGGER PULL: 5.6 LBS
TRIGGER TRAVEL: 0.4"
CAPACITY:  15 RD /17 RD
MAG RELEASE: M1 PADDLE STYLE
OVERALL LENGTH: 8.1"
HEIGHT: 5.3"
SAFETY: 3 AUTO
WIDTH: 1.3"
WEIGHT EMPTY: 26 OZ
Another reason why I love Walther pistols is their reliability.  Expecting nothing short of perfection I took the Limited Edition PPQ to the range for the GBGuns basic test battery.  This battery includes testing the pistol's ability to function at full-magazine +1 capacity, cycling of 9mm rounds from 165gr down to 65gr including aluminum, brass, nickel-plated, and steel cases, and a quick 5-shot grouping from 7 yards using Nosler 115gr Match ammunition.  The results of which can be seen in the video below.
Of course the pistol performed flawlessly.  That grouping was certainly more my fault than the gun's.  Secretly my main motivation for acquiring this Limited Edition PPQ was to build the FrankenQ.  My personal Walther!  Q5 Match slide, PVD barrel, and the paddle release from the PPQ M1.
---
About Graham Baates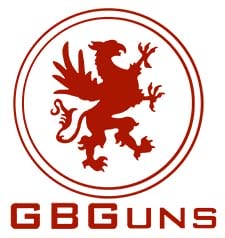 "Graham Baates" is a pen name used by a 15-year active Army veteran who spent most of his time in the tactical side of the Intelligence community including tours in Afghanistan and Iraq. Post-Army Graham spent some time in the 3-Gun circuit before becoming a full-time NRA Certified defensive handgun instructor and now works as an industry writer while curating a YouTube channel on the side. Visit Graham on Youtube .