Sauk Rapids, Minnesota –-(Ammoland.com)- Retail Technology Group (RTG Holdings), will showcase AXIS, the only Point of Sale and Range Management software designed specifically for the firearm industry, and Orchid Advisors, the industry leaders in FFL compliance consulting services, tools and technology are proud to exhibit at the NBS Semi-Annual Market. The event will be held this week, February 14th – 18th at the Fort Worth Convention Center in Fort Worth, TX.
NBS selects only the top vendors and offers exceptional buying opportunities to its members nationwide. Travis Glover, Executive Director of Sales and Marketing at RTG Holdings, stated "We value our relationship with NBS and their members greatly. As we continue to grow our brand and expand our software and compliance solutions for firearm retailers and ranges we are excited to be continuing our partnership with NBS."
NBS members should stop by booth #940 to see a demo of RTG's newest Axis Essentials, Axis Performance and Axis Performance Retail and Range Packages which are designed to meet the needs of firearm retailers of all sizes. With NBS member-exclusive discounts these packages start as low as $249/Month and includes implementation and compliance services from the experts at Orchid Advisors. For inquiries, please contact Executive Director of Sales and Marketing, Travis Glover at [email protected] .
---
About Retail Technology Group
The Minnesota based company, Retail technology Group, is home to the development and support of AXIS™ Retail Management System, the first software solution developed exclusively to address the needs of the shooting sports retail and range operator. With over 400 locations using RTG systems, Retail Technology Group is the leading software provider in the shooting sport industry. Learn more at www.axisrms.com
About Orchid Advisors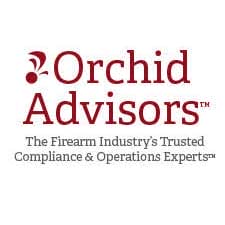 Orchid Advisors provides ATF and ITAR compliance services to manufacturing, distribution, and retail FFLs. The firm offers FFL and export licensing, deep record inspections, e4473 / NFA eForms, Electronic Bound Book software and delivers the largest online ATF and ITAR compliance training platform available. Learn more at www.OrchidAdvisors.com